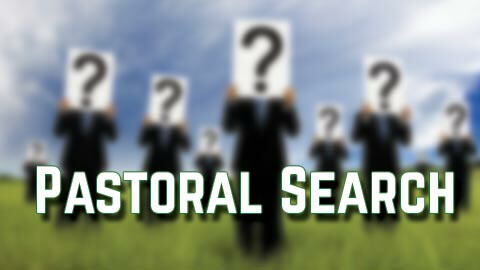 Welcome to the web page for Central Presbyterian Church's pastoral search process. Please check this space frequently for news and updates.
October 16, 2016 | Update
Thank you for joining us at this morning's congregational meeting. We are thankful and pleased to report that you voted nearly unanimously in favor of calling Pastor Clay Smith as our next Senior Pastor. The specific results are as follows:
In Favor: 331
Opposed: 6
Abstain: 1
Join with us and the Search Committee in thanking God for bringing us to this point, and let us pray that we would see much gospel fruit in the years ahead together!
Stay tuned for more information in the days ahead about when Clay will begin and also about how we will plan to celebrate Pastor Hopper together.
January 14, 2016 | Update & Opportunity Profile Information
We warmly invite all Central members and anyone interested to please review the materials developed in coordination with JobfitMatters, the pastoral search firm engaged by Central Presbyterian Church. The welcome video, Opportunity Profile, and a copy of our 2015 Annual Report may be found here.
September 4, 2015 | Update
At the August 26, 2015 Central Presbyterian Church town hall meeting, search committee chairman Bill Gladney provided the Central community with an update from the search committee. A copy of his remarks is available here.
March 22, 2015 | Update
Since the committee's formation in October of 2013, we have been meeting formally on average every two weeks, with a steady flow of calls and emails in between. A great deal of time has been spent studying scripture to help us recognize true gospel preaching and the man God has already chosen to lead Central. We have also met numerous times with the Stated Clerk of the EPC, Jeff Jeremiah, members of Central's staff, and several church consultants. We've also spoken with search committees from other Presbyterian churches to learn from their experiences.
In December of 2013, Jeff Jeremiah recommended Bob Hopper to us as a pastoral consultant. Bob was hired in January of 2014, and now serves as our Interim Pastor. Bob is committed to being with Central for another 2 ½ years, or until Central calls a new senior pastor.
Everyone we have spoken with has stressed the importance of giving our new pastor the greatest chance for success. To do so, several key issues were identified that we felt needed to be addressed prior to calling a new pastor. Central's position on these items could impact our pool of candidates, and are important to the overall health of Central. They include:
What exactly is the site strategy for Central?
What is Central's position on the role of women in leadership, specifically the role of women as deacons? It has been 19 years since the session last addressed this question.
Look at the church's governance model…how we make decisions and how we operate. Is it optimal for leading us into the future?
These matters could have been handed to the new pastor upon his arrival. However, your committee felt, and continues to affirm, it is in the church's best interest to allow the session, your elected leadership, to address these questions, and they have been hard at work addressing each of them.
Psalm 46:10 says "Be still and know that I am God." The committee is at peace and comfortable waiting for God to show us our next steps. If you have questions for the search committee, please contact us at
May 11, 2014 | Preliminary Results of Congregational Survey
Preliminary results of the March 2014 congregational survey are presented by your search committee. Thank you for a tremendous response rate on the survey! Click here for the rest of the article.
February 16, 2014 | Frequently Asked Questions
Your Pastor Search Committee [Dave Dunlap, Jim Fiala, Bill Gladney (chair), Jeff Lindstrom, Bob Mark (vice chair), Shelley Milligan, Neal Nielsen, Ellen Schmidt (secretary), and Barb Wait] is seeking God's leading and direction for our next senior pastor. Click here for the committee's responses to several frequently asked questions.
January 30, 2014 | Pastoral Consultant Hired
Pastor Bob Hopper, having considerable experience as an interim pastor and leading congregations through times of transition, has been engaged by Central Presbyterian to serve as a pastoral consultant. For more information on this decision, please click here.
November 15, 2013 | S
earch Committee Elects Leadership
The search committee is off and running on its work to search for our next senior pastor. The team is meeting weekly and beginning to gain momentum in several key areas. Last week the committee elected the following leadership to facilitate its work in the coming days:
Chairman: Bill Gladney
Vice-Chairman: Bob Mark
Secretary: Ellen Schmidt
October 14, 2013 | Search Committee Election Results
On October 13, a congregational meeting was held to for the purpose of electing members to the pastoral search committee. After tabulation of all the votes by Central's diaconate, the following individuals were chosen by the congregation to serve on the pastoral search committee:
| | | |
| --- | --- | --- |
| Dave Dunlap | Jeff Lindstrom | Neal Nielsen |
| Jimmy Fiala | Bob Mark | Ellen Schmidt |
| Bill Gladney | Shelly Milligan | Barb Wait |
Thank you to all Central members who participated in the meeting.