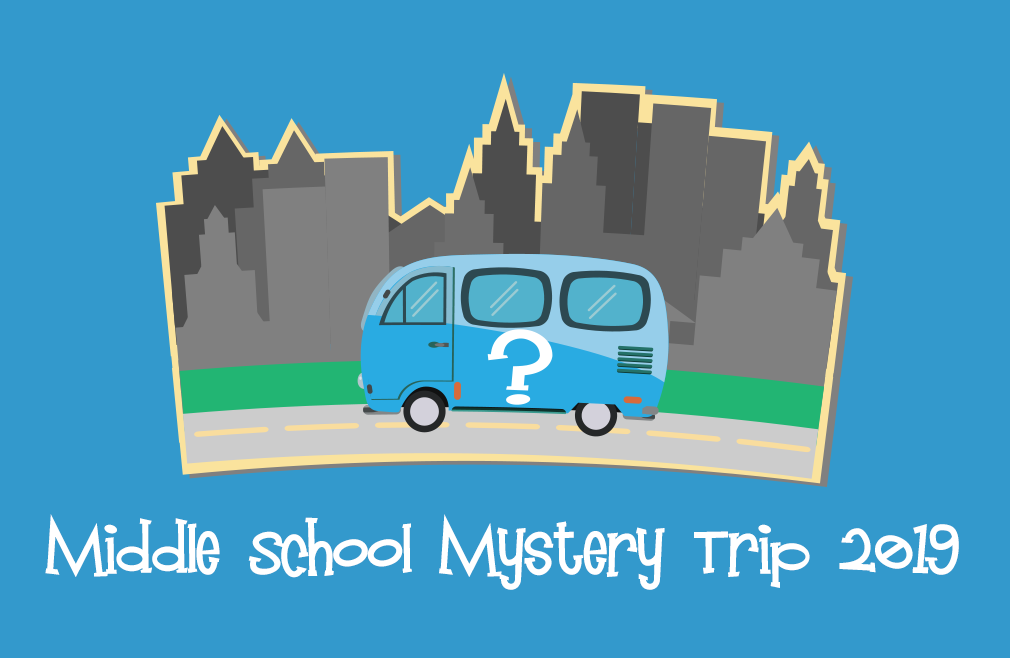 Wednesday, June 05, 2019
,
6:30 PM - Saturday, June 08, 2019, 12:00 PM
Hey rising 7th and 8th graders...
Do you ever just need to get away? Do you enjoy a good mystery? Well THE MYSTERY TRIP is just for you! We'll leave CPC for the unknown destination on Wednesday, June 5 at 6:30pm. We'll provide you with a packing list and a few hints about our weekend plans. All you really need to know is that you will get lots of fun, food, and adventure for only $140 and we'll bring you back to CPC around 12pm on Saturday, June 8th. Parents - we'll let you in on the secret right after we leave St. Louis.
Register right HERE Mystery Trip 2019. Only 20 student spots available! Contact Jenn Anderson with any questions or concerns.