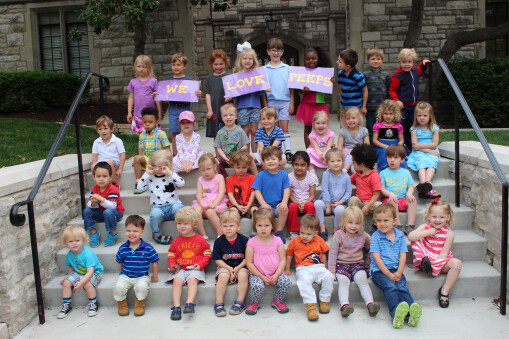 Central's Presbyterian Early Education Program (PEEPs) is a parents' day out program with a difference. Children not only play and socialize with other children their age, but are also taught developmentally appropriate Biblically and academically based lessons by loving Christian staff. Our PEEPs staff is caring, qualified, and carefully screened.
Learn About PEEPs
We serve children 8 weeks to five years old. We have two sessions available. For both sessions, a full day is 9am–2pm and a half day is 9am - 12pm.
The school year session runs from September through May, and is held on Mondays, Wednesdays, and Fridays.
Our summer session runs in June and July and is on Mondays and Wednesdays only.
Need more information or have questions? Just click the button below, or check out the "PEEPs Handbook" link to the right.
Pre-Register for Summer and 2017-2018
Preregistration will open for all Central member families for the 2017-2018 PEEPs year on February 1. Open enrollment will begin February 15.
If your child receives a spot in the PEEPs program, a registration packet will be emailed to you in March for the summer program and June for the school year program. When all required information from the registration packet is returned, then your child will be officially enrolled. If there is not an available spot, you will receive an email letting you know where your child is on the waiting list.
Make a Payment
Click Here to Make a Tuition Payment