Building Bridges with Food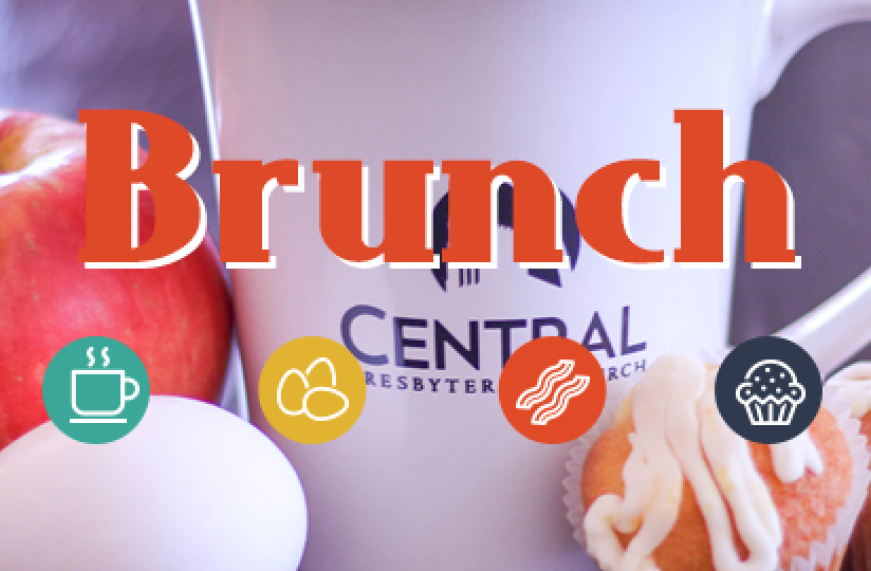 There are times when coffee and a pastry are more than a light breakfast, and bacon is more than just a tasty treat. The food at Central's summer brunches is always delicious – "Julie & Co." does an amazing job preparing the menu each week, but the purpose behind the brunches is much sweeter than even the aromas emanating from the kitchen.
Food has always been an easy and convenient ice-breaker. Whether it's getting to know someone, having a business meeting, or catching up with long-lost friends, sharing a meal is a great way to get to know people. There are two ways the summer brunches can help with this.
Central is blessed to have a large and vibrant community. But, even in a church the size of Central, it can be easy to fall into schedules and habits which leave us feeling isolated. Summer brunches give us a chance to enjoy a new routine. Reconnect with old friends or meet new ones over a great meal. Sunday mornings can be hectic for many families, and the brunches also give families a chance to slow down a little and enjoy a meal together.
Summer brunches are also an easy way to invite friends and family to Central. We all have people in our lives who don't attend any church. Maybe you've invited them before or perhaps you've felt uncomfortable doing so. It can often be scary or awkward inviting someone if you are unsure of how they'll respond. It's hard to say "no" to bacon and French toast, though. We encourage you to prayerfully think of someone God has placed in your life that you could invite to Central this month.
Summer brunches are from 9:30 until 11am Sunday mornings, beginning this week and continuing throughout the month of July. There is no cost for the meals, although donations are welcome.