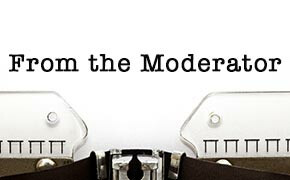 This month's letter to the congregation from the session moderator.
February 2, 2015
Dear Friends,
It's a privilege and a joy to write to you as the Interim Moderator of your Session. Last year we began having the Moderator send a letter to the congregation after each Session meeting in order to keep you informed. That practice was well received and we'll continue it this year. My hope for this letter and the ones to come is that they will testify to the Lord doing a great work at Central. I personally believe we are beginning to see that work.
After the Lord saved Israel from the Egyptians by parting the Red Sea and allowing them to cross safely, Moses and the people of Israel sang a song to the Lord (Ex. 15). Verse 2 proclaims "The Lord is my strength and my song, and he has become my salvation; this is my God, and I will praise him, my father's God and I will exalt him." As I look back on 2013 and 2014, I think it was a "Red Sea" experience for Central. We faced a lot of challenges but the Lord brought us through. There is much to praise him for!
We can start by praising the Lord for Bob Mark's service as Interim Moderator of the Session last year. Bob stepped into the role during a very challenging time, and found himself in the midst of the troubled waters on a regular basis. Together with Pastor Bob Hopper and the Session, Bob provided Gospel-centered leadership at a pivotal time for Central. He faithfully and diligently worked to bring us through to the other side. His "above and beyond" sacrificial investment of time and energy was a demonstration of his love for the Lord and his church. When you see Bob, please take the opportunity to thank him for stepping up.
Another praise is the Lord's financial provision for us at the close of 2014. Your generosity resulted in giving of almost $1 million in December! This included $791,000 for our regular ministry, $132,000 for the construction project and an additional $73,000 for Missions. As a result of your abundant giving and frugal expense management by church staff, we expect a positive outcome for the year ending 2014. Praise the Lord and thanks to all of you who made this possible!
Because of your faithful giving, we're able to proceed with searches for new staff members that Pastor Hopper mentioned in December. We'll be looking for a Director of Evangelism and Assimilation and an Assistant Pastor of Congregational Care. Recall that in the spring of 2014, we identified "evangelism" to be our biggest opportunity as a church. The new Director of Evangelism and Assimilation represents our commitment to take advantage of the opportunity before us. We also want to strengthen and expand our congregational care ministry, which the new congregational care position will allow us to do. The search committees for both positions have been formed and are underway. Please pray for these committees as they seek the people the Lord would have join our staff.
Another important committee that has just been formed and begun work is the West County Fellowship (WCF) Plant Feasibility Committee. You may recall that last November the Session voted to discontinue our "site church strategy". We are now working to determine whether WCF could instead become an independent church plant. This committee will be studying the feasibility of that option with the other option being that WCF transitions to an end of its ministry. As you can imagine, this is a significant issue, especially for our brothers and sisters at WCF. Please pray for this process and for an outcome pleasing to the Lord.
The Session met Monday, January 26. Since this was the first meeting of a new year and the first meeting for several new elders, the Session reaffirmed, adopted and signed the resolutions drawn up last year that remind us of where we as a Session have fallen short in the past, how we conduct ourselves now and how we strive to honor God as we serve his church. We also authorized a spring and fall blood drive for 2015 with dates to be determined. The blood drive held last November was extremely successful with 69 donors participating of which 53 were first time donors. With regard to the first time donors, the American Red Cross representative said, "That was truly amazing. I have not heard of that in all my tenure."
In closing, I'd like to end where I started with my sense that God seems to be doing a fresh, powerful work in our midst. My wife, Ellen, and I joined Central in 1978. I was a new Christian. Actually, there were a lot of new Christians joining Central at that time. One picture that will always stick in my mind is that of a very successful young businessman who came to know the Lord. At that time you could indicate your desire to join the church by coming forward at the end of the worship service. For those who came forward as new believers, it was also a profession of faith. This brother was so "on fire" because of his new relationship with Jesus, that he determined to sit in the back row of the sanctuary so when it came time to walk forward he could walk the whole center aisle – which he did with great joy and in a white suit to boot! What a blessing.
Looking back at that season at Central, it's clear in retrospect that it was a time of revival sovereignly bestowed upon us by the Lord. Looking forward in 2015, I believe that we are entering in to a time in the life of our church that has great potential for God to do another work of revival. We've had many blessings (and challenges) over the years but it seems, to me at least, that the Spirit is stirring in powerful ways among us. I pray that this is the case and ask that all of us would be on our knees asking God to do a mighty work in us and through us all to his glory.
Yours in Christ,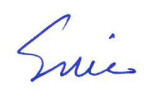 Eric Schmidt
Interim Moderator