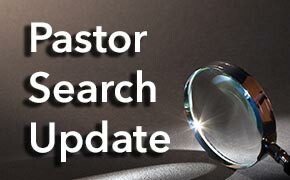 We are pleased to provide a brief, preliminary update on the congregational survey administered to all five Central worship services on Sunday, March 30.
The first noteworthy data point is that, of those who worshiped with us that day, 70% completed a survey. The distribution of responses by service is as follows:
8:30 service: 137 responses
9:45 service: 206 responses
11:15: 233 responses
Trio: 60 responses
West County Fellowship: 65 response
Anyone familiar with polling will recognize that is an extremely strong response rate, and one we feel will be able to be generalized. We are still compiling literally hundreds of congregants' responses and look forward to sharing the data in a more comprehensive format.
The information now available is demographic in nature. While 81% of all responses were from members, we are encouraged that our data will include the opinions of a good number of our regular and occasional visitors as well.
We have been affirmed in our work by so many of you and want you to know that we have been meeting regularly and praying fervently for our next senior pastor. We are encouraged by Pastor Bob Hopper's work with the session on a SWOT analysis (Strengths, Weaknesses, Opportunities, Threats) which will be invaluable for prospective candidates. We look forward to bringing you more results from the survey in the weeks to come and encourage everyone to attend the congregational meeting next week (May 18) immediately following the 11:15 service.