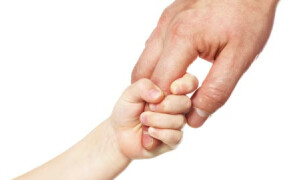 When crisis strikes, many of us rely on relatives and our church family for support. But for some parents, there isn't a safety net. During such crisis, children are especially at-risk for neglect or abuse as their parents struggle to cope with crushing circumstances and emotions.
"I was a stranger, and you welcomed me." —Matthew 25:35
Safe Families for Children, affiliated with Bethany Christian Services, a ministry that Central supports, is seeking families that will temporarily host children whose families are going through a short-term crisis. Here's what Central member Donna Laudel says about her own family's hosting experiences:
Through Safe Families, my family has had two opportunities to serve families in crisis. We had the same young girl stay with us briefly on two different weekends. She was sweet and funny. My daughter Brooke enjoyed having a new friend share her room, and the girls treated it like an extended sleepover. They shared toys, bedtime stories, and hair bows. We were able to bring her to church with us, where Central's Sunday school teachers ministered to her and shared God's love with someone who might not otherwise have heard so clearly about Jesus.
Our family (including my father, who was staying with us one of the weekends) learned much from these two short encounters. We opened our home fully to a stranger. We worked our plans somewhat around someone else's needs. And we saw a young girl dealing with some adult-size troubles. We tried to let her be a girl for a few days while her mom worked out some housing and employment issues.
Could you help—either by hosting a child in your home or by helping the hosting families? People of any age—married or single—who can make room in their lives for families in crisis are welcome to apply. To begin the application process, contact Sharon Riordan at or 314-609-1006. If you prefer to first get more information from someone at Central, contact Donna Laudel ( or 314-965-5325).