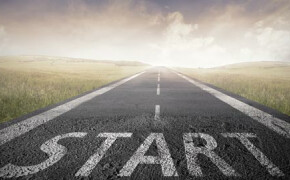 With the creation of two new, full-time staff positions and the soon-to-be-completed new ministry space for junior and senior high schoolers, StudentCentral is an exciting place to be.
Spend a few minutes with Jeremy Blythe, and you will feel a sense of anticipation about Central's student ministry. "I truly believe we are on the cusp of something new and exciting," says Blythe. While most people are aware of the new home for StudentCentral currently being constructed, this is but one small component of Jeremy's excitement.
The past year has seen steady progress towards Jeremy's vision to create an intentional, relational ministry for our middle and high school students. The goal for StudentCentral is to work in partnership with parents to help the students grow in spiritual maturity. Still, staff continuity continued to be a challenge to even greater progress. Most recently, Katherine Yurik, StudentCentral's intern, graduated from Covenant Seminary and she and her husband both received calls to serve at a church in Delaware.
Recognizing the need to create stability and continuity for the students, Jeremy worked with Central's Personnel Committee (PC) to create a new staffing model for the ministry, one which addresses this historical weakness. Though seminary students such as Cole Lescher will continue to play a vital role in the ministry, instead of relying primarily on part-time interns to staff the ministry, the PC approved the hiring of a full-time Assistant Director and full-time Ministry Coordinator.
Focusing on the Assistant Director position first, Jeremy and the search committee unanimously supported Andrew Dickson for this key position. Andrew, a native of the Pacific Northwest, served for four years at a church in Spokane while he was an undergrad, then taught for two years before enrolling at Covenant Seminary. Most recently, Andrew has been part of the student ministry team at Chesterfield Presbyterian Church for the past two and a half years.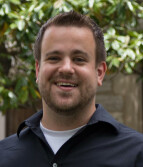 "This is a really exciting time for our church and StudentCentral," noted Jeremy. "The hiring of Andrew really shows an important investment in our youth. There is a purpose, an intentionality to how we want to build student ministry here at Central, and this is a critical step in that process."
Using the analogy of a construction project, Jeremy said, "this is a new position, a new role. We've created the foundation and basic framework for our ministry. As the Assistant Director, Andrew will work with me to help finish the design and the build-out." If anyone can match Jeremy's energy and enthusiasm for working with students, it's Andrew.
"I think the biggest thing is I am just really passionate about people, and working to build a community that is safe and inclusive for our students," said Andrew. Both Andrew and Jeremy stressed the importance of community. "It's not about creating a cool program, but developing a community. One where everyone - parent volunteers and students alike - know they are loved and valued. It's important our youth know they are an important part of the Central community, and not just a fringe element."
But don't worry, there is plenty of cool programming also on the docket for this summer. Jeremy said, "we kicked off tank-top Tuesdays this week and started 'The Great Burger Challenge.' St. Louis is such a great city, there's so much to do. We are even working on a 'big ol' honking Ted Drewe's trip." Hey Andrew, how about some Cardinals baseball? "You know, I truly love St. Louis, but I am really proud to from the Northwest, the land of mountains, the ocean, islands, and really bad baseball."