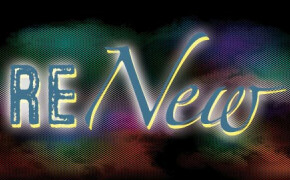 Bible Text: 1 Corinthians 15:1-11
1Now I would remind you, brothers, of the gospel I preached to you, which you received, in which you stand, 2 and by which you are being saved, if you hold fast to the word I preached to you— unless you believed in vain. 3For I delivered to you as of first importance what I also received: that Christ died for our sins in accordance with the Scriptures, 4 that he was buried, that he was raised on the third day in accordance with the Scriptures, 5 and that he appeared to Cephas, then to the twelve. 6 Then he appeared to more than five hundred brothers at one time, most of whom are still alive, though some have fallen asleep. 7 Then he appeared to James, then to all the apostles. 8 Last of all, as to one untimely born, he appeared also to me. 9 For I am the least of the apostles, unworthy to be called an apostle, because I persecuted the church of God. 10 But by the grace of God I am what I am, and his grace toward me was not in vain. On the contrary, I worked harder than any of them, though it was not I, but the grace of God that is with me. 11 Whether then it was I or they, so we preach and so you believed. (ESV)
Introductory Questions
Write your own personal definition of the meaning of the term "gospel." (If you are in a group study, share your thoughts with others.)



PARENTS: Ask your children what they think the word "gospel" means. If they struggle with their answer, be sure to remind them that over the next few months the Lord wants to teach them (and you) more about the gospel of his great love. Perhaps you can compare this study with going on a vacation – you will see and experience and enjoy some exciting new things together as a family.
Commentary
There is in most evangelical churches a common understanding that the word "gospel" means "good news" and that Jesus Christ is that "good news." However, good news is only truly good in the context of bad news being very bad. So, what is the gospel? The word occurs 96 times in the New Testament. These can be placed in one of two general categories: the objective truth of Christ (who he is and what he has done) and our subjective experience of believing, being changed by, and sharing those objective truths with others.
The Facts of the Gospel
To understand the gospel in an objective manner means that there are certain historical facts and realities that constitute the essence of the gospel. In our study text, we see this quite clearly in vs. 1-5 (underlining mine):
1Now I would remind you, brothers, of the gospel I preached to you . . . 3For I delivered to you as of first importance what I also received: that Christ died for our sins in accordance with the Scriptures, 4 that he was buried, that he was raised on the third day in accordance with the Scriptures, 5 and that he appeared . . .
Here is a magnificent summary of what is often called the person (who he is) and work (what he did) of Christ. Paul identifies his person with the use of the title Christ, which means that Jesus is the promised and anointed Messiah predicted in the Old Testament.
Paul then lists four specific verbs that describe the work of Christ:
Christ

died

for our sins - Crucifixion
Christ was

buried

for our sins - Crucifixion
Christ was

raised

from the dead - Resurrection
Christ

appeared

to many – Resurrection
It is impossible to grasp the meaning of the gospel apart from understanding our need for the crucifixion and resurrection of Christ. For further study, read the brief article at the conclusion of this lesson, entitled "What Is the Gospel?" by Dr. R. C. Sproul.
Our Experience of the Gospel
The second way to understand the gospel is subjective in nature. It describes both the personal human response to the person and work of Christ and the impact that response has in the life of the Christian. Again, we see this subjective nature of the gospel in the words of Paul in I Corinthians 15:1-2 (underlining mine):
1Now I would remind you, brothers, of the gospel I preached to you, which you received, in which you stand, 2 and by which you are being saved . . .
The tense of the three verbs is highly significant. The first of the three verbs, received, is the Greek aorist tense, which refers to a completed past action. In short, if you are a Christian you have received Christ as described in the gospel of John 1:11-12 (underlining mine):
11 He came to his own, and his own people did not receive him. 12 But to all who did receive him, who believed in his name, he gave the right to become children of God . . .
Notice that to receive Christ is to believe in his name. Biblically, a name represents who someone is (identity) and what he/she has done (activity). To receive Christ is to place one's faith in the person (identity) and work (activity) of Christ for our salvation.
In I Corinthians 15, we see that the first of the three verbs describing the subjective dimension of the gospel is to have received Christ, a one-time completed past action (aorist tense). Have you received Christ? If so, how and when? if not, why not?
The second of the three verbs, in which you stand, is in the Greek perfect tense, which describes an action in the past that has continuing impact. When a repentant sinner receives Christ, he/she puts his/her trust and confidence in him, for he and he alone is his/her new Rock. Standing upon Christ was, metaphorically speaking, what occurred when we were converted. However, the implications and consequences of that standing continue to be on-going and life-changing.
The third verb used in this text (vs. 2), by which you are being saved, is in the Greek present tense. This means that it is a continuous and perpetual action. Note that this ongoing aspect of the process of salvation runs counter to the popular evangelical question that Christians sometimes ask, "Are you saved?" A thoroughly biblical answer to this question would be: "Yes, I have been saved. I am now being saved. I will one day be saved." When we speak of being saved we should speak of it in three contexts, or time zones.
Three Time Zones of Salvation
First, by virtue of the gospel, I have already been saved from the penalty of my sins because Christ died and paid that penalty for those sins. This is called the doctrine of justification, which is beautifully summarized in the Shorter Catechism of the Westminster Confession of Faith (notice the use of the word "received"):
Q. 33 – What is justification?
Answer – Justification is the act of God's free grace by which he pardons all our sins and accepts us as righteous in his sight. He does so only because he counts the righteousness of Christ as ours. Justification is received by faith alone.
Second, by virtue of the gospel, I am now being saved from the power of sin in my life. This is at the heart of Paul's argument in Romans 4-7 and is called sanctification:
Q. 35 – What is sanctification?
Answer – Sanctification is the work of God's free grace by which our whole person is made new in the image of God, and we are made more and more able to become dead to sin and alive to righteousness.
Third, by virtue of the gospel, we will one day be totally free from the presence of sin. This is called the doctrine of glorification:
Q. 37 – What benefits do believers receive from Christ when they die?
Answer – When believers die, their souls are made perfectly holy and immediately pass into glory. Their bodies, which are still united to Christ,rest in the grave until the resurrection.
Q. 38 – What benefits do believers receive from Christ at the resurrection?
Answer – At the resurrection, believers, raised in glory, will be publicly recognized and declared not guilty on the day of judgment and will be made completely happy in the full enjoyment of God forever.
The careful reader will notice that we have skipped two questions from the catechism, and they are of paramount importance in further describing the wonderful consequences of receiving and believing the gospel:
Q. 34 – What is adoption?
Answer – Adoption is the act of God's free grace by which we become his sons [and daughters] with all the rights and privileges of being his.
Q. 36 – What benefits in this life go with or come from justification, adoption, and sanctification?
Answer – The benefits that in this life go with or come from justification, adoption, and sanctification are: the assurance of God's love, peace of conscience, joy in the Holy Spirit, and growing and persevering in grace to the end of our lives.
Summary
The gospel has two primary dimensions or components. First, there is the objective dimension, which focuses on the person and work of Jesus Christ – who he is and what he has done (past), continues to do (present), and promises to do (future). At the very heart of this work is his sacrificial crucifixion and victorious resurrection to redeem us from our sin.
Second, the gospel has a subjective dimension, which is described by Paul with the three verbs in I Corinthians 15:1 – received (aorist), stand (perfect), and are being saved (present).
The Christian understands and rejoices in this gospel salvation by embracing with joy the beautiful truths of justification, adoption, sanctification, and glorification.
Questions and Action Steps
In what way, if any, has your understanding of the gospel been expanded through this study? (Do not forget to read Dr. Sproul's brief article below).
How and when did you receive Christ?
PARENTS: Share with your children the story of your own spiritual journey in an age-appropriate way.
TEENS: Have you ever shared your gospel story with a peer? Take time to write that story and then share it with someone who would benefit from hearing it. If you are having a hard time doing so, ask for assistance from a parent or youth leader.
ADULTS: Have you ever crafted a testimony of how you came to receive the gospel (often called a salvation testimony)? Have you ever shared with someone how the gospel is currently changing and renewing your life (sometimes called a sanctification testimony)? If you are struggling with this, ask your friends or a pastor to help you compose (in writing) both kinds of testimonies and then share them with someone who would be blessed to hear them.
Write down your salvation testimony (how you came to receive Christ).
Write down your salvation testimony (how the gospel continues to change you).
Supplemental Reading
Three Clocks By Karen Brown
On a shelf in my soul sits a wooden hourglass
Where sands no longer run.
The top bell is empty, the bottom is still,
Reminding me of his work that's been done.
Resting, quiet, and peaceful,
This timepiece no longer enslaves.
The war is over, the victory is won
Through an empty cross and grave.
On the wall of my soul hangs an analog clock.
Gears driving hands make them spin.
Always in motion circling each hour,
Sounding his power to change me within.
Ticking, steady and pointing
To where I most need healing truth.
From this clock's gentle sweeps, pruning cuts are made;
His hands of Grace make me new.
The tower of my soul holds a timer unseen
That marks time not yet begun.
Its unsteady rhythm is foreign and strange,
Sporadically ringing glory to come.
Gonging, chiming, it beckons,
Calling out to those who need light.
When the alarm sounds, we'll feast with the King
In a New Heaven and Earth made right.
My soul is host to these three clocks;
A trio of time zones shares space.
They point to the past, present, and future,
Justifying, sanctifying, and glorifying.
Each of the three play a part
In his story of love, the gospel Truth,
Which tolls the bell in my heart.
What Is the Gospel? by R. C. Sproul
There is no greater message to be heard than that which we call the gospel. But as important as that is, it is often given to massive distortions or over- simplifications. People think they're preaching the gospel to you when they tell you, "you can have a purpose to your life," or that "you can have meaning to your life," or that "you can have a personal relationship with Jesus." All of those things are true, and they're all important, but they don't get to the heart of the gospel.
The gospel is called the "good news" because it addresses the most serious problem that you and I have as human beings, and that problem is simply this: God is holy and he is just, and I'm not. And at the end of my life, I'm going to stand before a just and holy God, and I'll be judged. And I'll be judged either on the basis of my own righteousness – or lack of it – or the righteousness of another. The good news of the gospel is that Jesus lived a life of perfect righteousness, of perfect obedience to God, not for his own well-being but for his people. He has done for me what I couldn't possibly do for myself. But not only has he lived that life of perfect obedience, he offered himself as a perfect sacrifice to satisfy the justice and the righteousness of God.
The great misconception in our day is this: that God isn't concerned to protect his own integrity. He's a kind of wishy-washy deity, who just waves a wand of forgiveness over everybody. No. For God to forgive you is a very costly matter. It cost the sacrifice of his own Son. So valuable was that sacrifice that God pronounced it valuable by raising him from the dead – so that Christ died for us, he was raised for our justification. So the gospel is something objective. It is the message of who Jesus is and what he did. And it also has a subjective dimension. How are the benefits of Jesus subjectively appropriated to us? How do I get them? The Bible makes it clear that we are justified not by our works, not by our efforts, not by our deeds, but by faith – and by faith alone. The only way you can receive the benefit of Christ's life and death is by putting your trust in him – and in him alone. You do that, and you're declared just by God, you're adopted into his family, you're forgiven all your sins, and you have begun your pilgrimage for eternity. [http://www.ligonier.org/learn/articles/what-gospel/]