Friday, March 09, 2018, 6:00 AM - 9:00 AM
God's Faithfulness & Growth
Join us on Friday, March 9 from 6-9pm at the Ritz Carlton in Clayton for Central Christian School's 60th Anniversary Gala! The focus of this celebration will be God's Faithfulness and Growth among one of our church's largest ministries.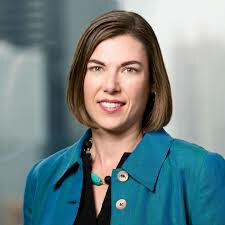 We'll welcome special guest, Brooke Hemphill, the Senior Vice President for Research at the Barna Group (a leading research organization focused on the intersection of faith and culture). Brooke will discuss the Barna Group's most comprehensive research study investigating the perceptions, experiences and motivations of 13-18 year-olds in Generation Z. Released in January, this report examines the worldview and priorities of teens in the upcoming generation. The theme of Brooke's talk will be The Importance of Christian Schooling in Light of the Gen Z Survey, and our goal at this 60th Anniversary Gala is to encourage our stakeholders to support Christian education--particularly as we seek to raise up Central graduates who can address the major issues in their culture today.
Beginning at 6pm, we'll have a reception hour before dinner is served at 7pm. Dessert and speakers will be at 8pm. Tickets are $75 per person, and tables of 10 will be available to reserve for $750. RSVP by 3/2 at centralschoolstl.org/giving/gala.