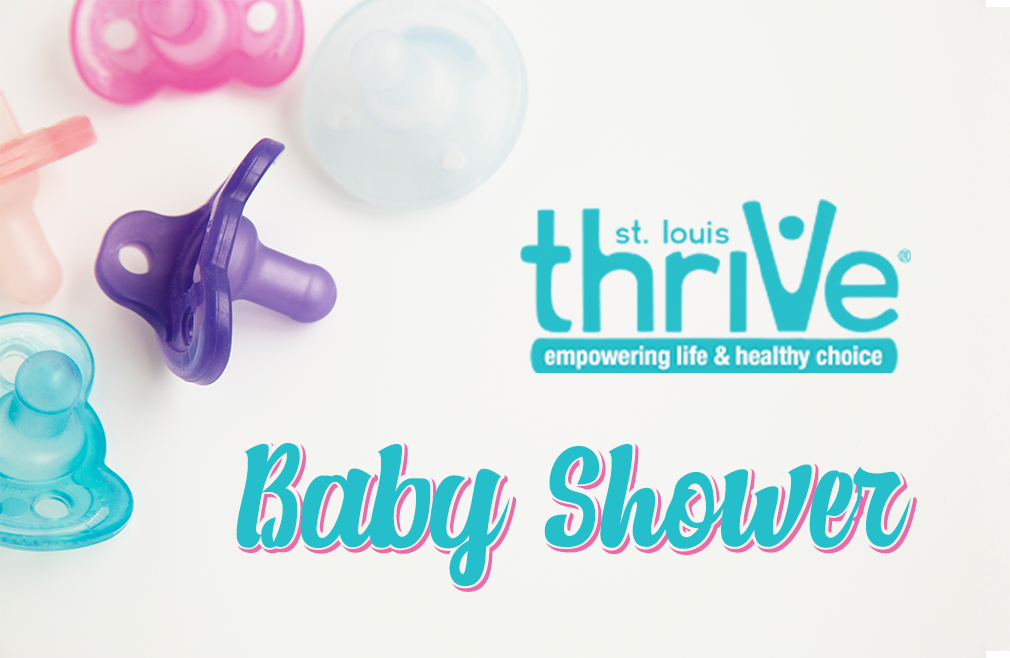 Tuesday, May 07, 2019
,
9:30 AM - 12:30 PM
On Tuesday, May 7, Central's Women in Ministry is hosting the annual "ThriVe Baby Shower" in the Fellowship Hall. The event begins at 9:30am, with programming starting at 10:00, and lunch at 11:30. The event includes testimonies, a delicious lunch, and a tour of ThriVe's mobile medical unit.
ThriVe, long supported by Central and our members, is a local Christ-centered ministry empowering people to make life-affirming and healthy decisions about sex, pregnancy, and relationships. From counseling and referrals to providing a safe place to live for pregnant women without alternatives, ThriVe works to meet the needs of people in the midst of often frightening and confusing circumstances.
Cost is $5 for lunch. Nursery care will be available for ages 8 weeks to 5 years. This is a church-wide event, so all are invited! You can RSVP for attendance, lunch, and childcare needs by contacting or Ellen Jefferis (314-276-9930 or ).
Please bring an unwrapped baby item, or to make a financial donation for the purchase of baby items, contact Amy Falkner (314-630-6443 or ).