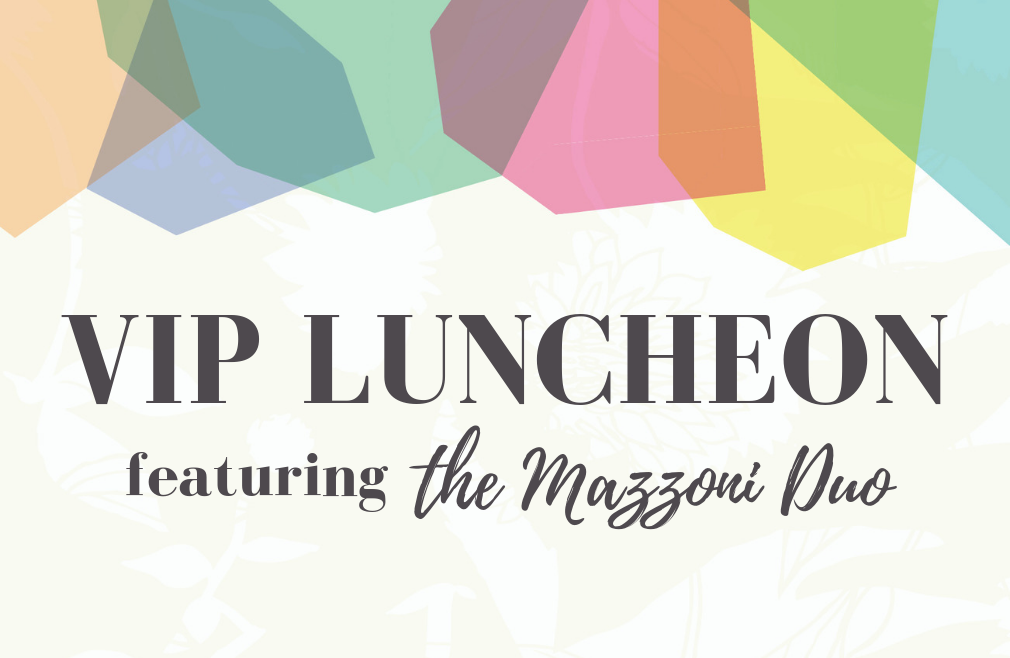 Thursday, March 14, 2019
,
12:00 PM - 1:00 PM
You are invited to our VIP Luncheon, a special event for those over 60! Matthew and Jennifer Mazzoni (affectionately known as the Mazzoni Duo) will be the featured speakers and performers.
This wonderful community loves to welcome new friends! Cost for lunch is $5 per person. To RSVP, please contact Tina Duke ( or 314-727-2777).