Discovery Class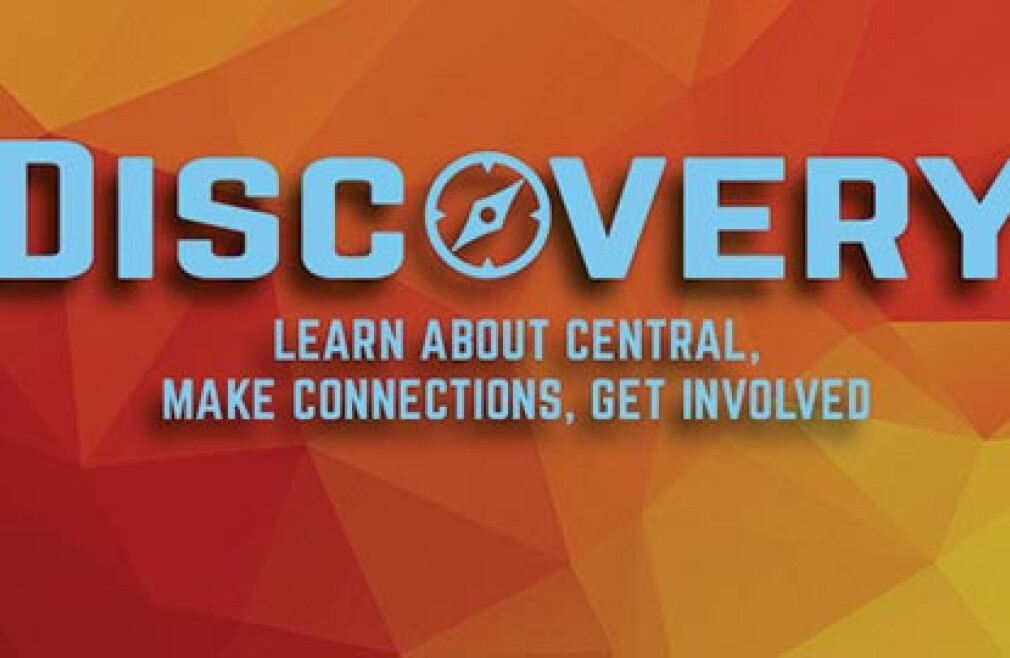 Every Sunday, from 01/26/2020 to 02/02/2020
,
10:00 AM - 11:00 AM
"Discovery" is a two-week class meeting during the Sunday school hour at 10:00am on Sunday mornings. It is offered twice a year, in September and in January. The atmosphere is warm, relaxed, and friendly and is designed to be a welcoming place where you can learn more about our church and meet other interested visitors.
This winter, Discovery begins with a dinner on Friday January 24 in the Parlor. Then classes begin on Sunday morning, January 26. Each week of the class looks at a broad range of topics, including: our church history, our denomination, Central's structure and governance, ministry opportunities for all ages; the gospel of Jesus Christ; and core beliefs of our church. Discovery provides a great overview of Central and a wonderful opportunity to meet people.
After completing Discovery, if you are interested in pursuing membership at Central, a ten-week Membership class follows consecutively upon Discovery. Taking the Discovery class in no way commits one to the Membership class; however, Discovery is a prerequisite for the Membership class, which provides a more in-depth teaching based on Central's membership vows and beliefs.