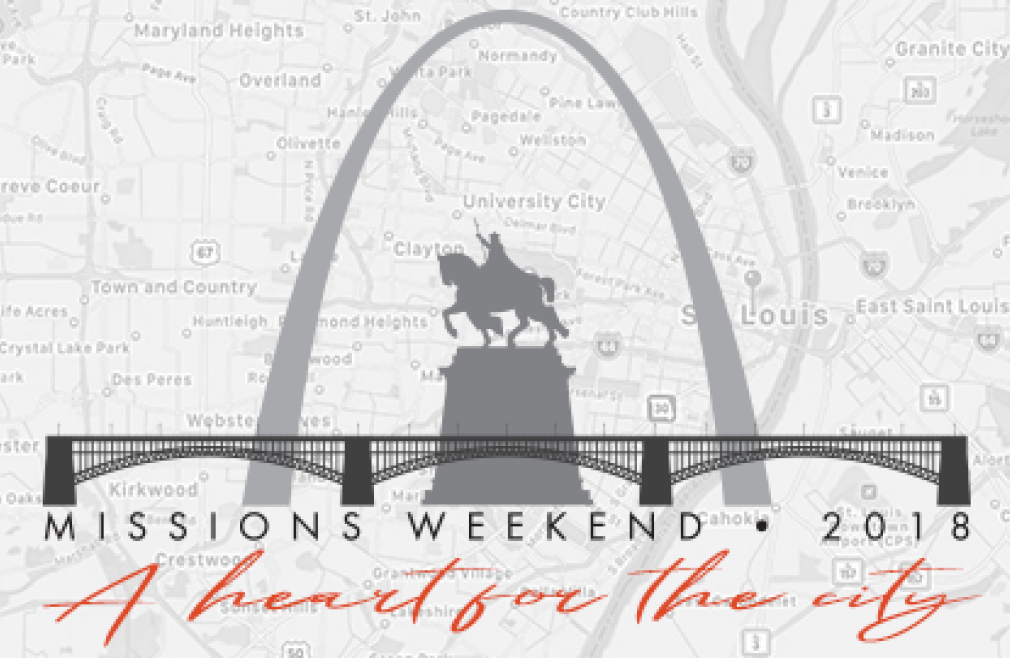 Sunday, September 30, 2018
"Unless the LORD watches over the city, the guards stand watch in vain."
Psalm 127
You are invited to join us for the annual missions weekend, celebrating missions at and through Central Presbyterian Church. This year's theme, "Heart for the City," points us towards the Lord's work in and through us in St. Louis.
Schedule
Sunday, September 30
8:30 & 11:15am | Worship services with Mike Jones. Also joining us will be special musical guest Marty Nystrom. Marty has written numerous popular Christian songs, including "As the Deer."
10am | Missionaries and local ministry representatives visit our Sunday morning communities and classes. Among the local ministries represented will be: Crisis Aid, Friends of Adams, Refugio, Urban Young Life, Jail ministries for men and women, and Harvest
12pm | Mission luncheon in the Fellowship Hall. Lunch is free and open to all.