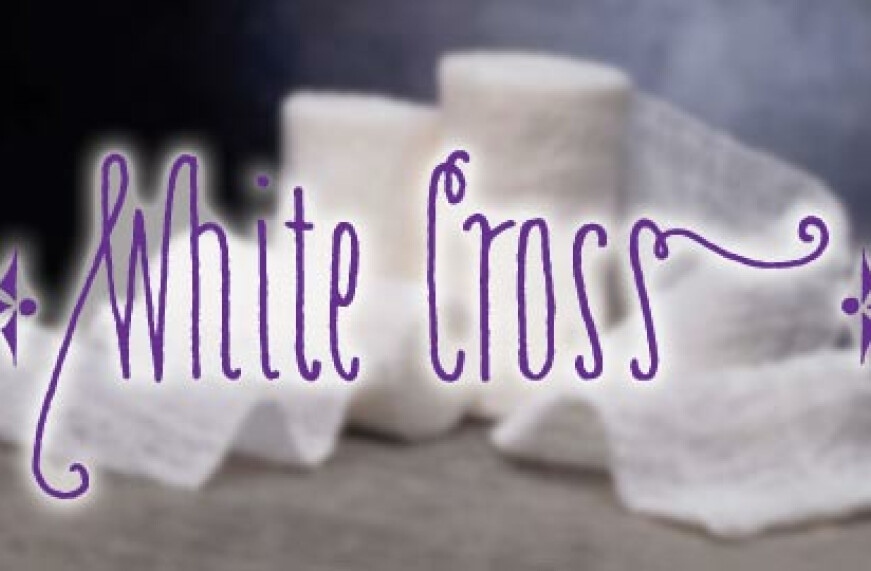 For more than 40 years, White Cross has been a mission of Central's women's ministry. The "Holy Rollers" turn old sheets into bandages which are then sent to the remote corners of the world to help those in great need. Over the summer months, each Tuesday morning at 9:30 a group of women meet in the Fellowship Hall. They turn old bed sheets into rolled bandages.
For many years, bandages were sent to a specific medical missionary, Dr. John Frederick, who was a member of Central and working in the Comores Islands. Today, they are delivered to Wings of Hope, a Nobel Prize-nominated organization delivering humanitarian programs to the impoverished across the globe. The bandages are used for everything from covering open wounds and holding IV catheters in place, to supporting mosquito nets hung over burn victims. After they are past their prime, your old sheets may even be rolled into tight balls as toys for children to play with.
This is a wonderful ministry for all ages, with many of the women bringing their children or grandchildren to participate. They enjoy serving and being in community with each other, and after the work is done, there is a salad luncheon and guest speaker.
All are welcome, so if you'd like to get involved, just show up at the Fellowship Hall next Tuesday at 9:30. Even if you can't attend on Tuesdays, you can participate by donating your old sheets - white, colored, prints, whatever. All will be put to good use. A collection box is available near the entrance to the Fellowship Hall.