Our Blog
Results filtered by "Clay Smith"
Dear Church Family,
As the outbreak of the coronavirus (COVID-19) continues, we – and indeed the entire globe - find ourselves wrestling with a health pandemic of concerning scale and impact. While only time will tell us how widespread the situation really is, what seems very clear at present is that we must prayerfully discern how to best care for and minister to our Central congregation and our community in general. As Christians, we know we need not be afraid, but it is important that we exercise both wisdom and prudence. Please know of my personal prayers for all of you in this regard.
The health and welfare of our members, staff, and neighbors are of paramount importance. Our objective is to love our community as Christ loves us – especially those among us who are most vulnerable to this disease. With this in mind, Central's leadership has made a series of proactive decisions:
Sunday Worship
St. Louis County has declared a state of emergency, prohibiting all gathering of 250 people or more. As a result, worship this Sunday is "ONLINE ONLY" via our Livestream
The service will stream "live" at 8:30 a.m., and then will be available for viewing again anytime after that service concludes.
The church will be "closed" for worship and all other activities this Sunday.
As you set up your "Live Stream" at home, you might consider joining with a small group while practicing "social distancing."
You can continue to make your tithes and offerings online, via text, or via U.S. Mail. For full details, please visit our giving page.
For the week of March 16-21:
All on-campus ministry events are suspended, including Equip Central, bible studies, and group meetings.
Our kitchen will be closed for the week, with no food services provided.
If you need particular spiritual care during this challenging season, our congregational care team would love to hear from you. Send us an email at and one of our pastors or shepherds will be in touch.
We anticipate that these changes are temporary, and intend to go back to our regular ministry schedules as soon as possible. To help inform any future decisions about our various ministry schedules, we have formed a Health Advisory Team with several of our Central medical professionals. That team is helping us stay on top of the situation through their expertise and access to current information. We are truly blessed to have such wonderful and generous resources among our church family.
In closing, dear friends, I pray that the Lord would draw near to each of us in a special way right now. As we talked about Romans 8 last week in worship, it is not lost on me that God can use even this to bring about his good purposes. Please join with me in prayer to that end. Let us also continue in prayer for those currently afflicted with the virus, those impacted by the many cancellations across the country, the many medical professionals serving in these difficult circumstances, and of course for the Central community and St. Louis region. May the Lord of all mercy bless and protect us. To Christ be all glory.

With great affection in Christ for each of you,

Pastor Clay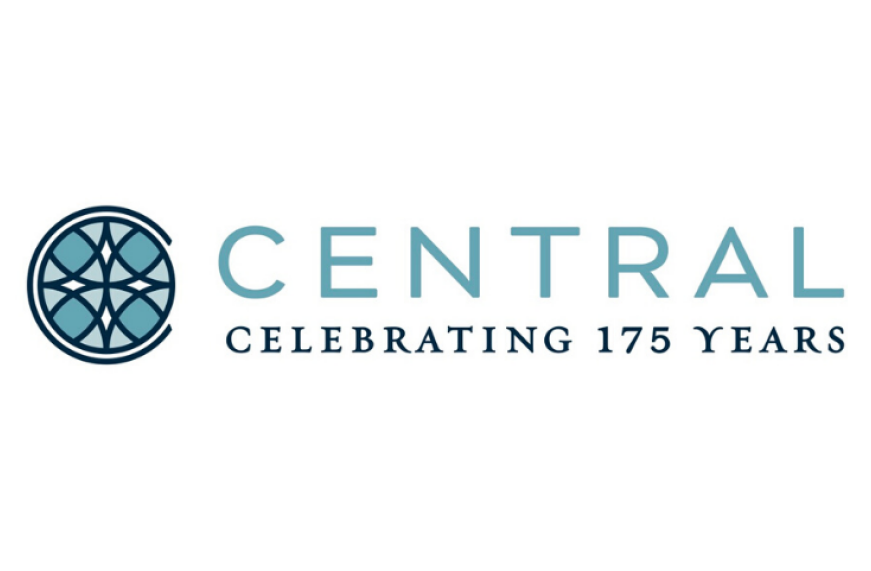 Insanity, they say, is doing the same thing over and over again, and expecting different results.
And here we are on the cusp of 2020, ushering in a new year and a new decade, and another round of resolutions that can start to feel a bit like "insanity."
Don't get me wrong. I like a good resolution. I like this time of year and the idea of a fresh start, a chance to grow and improve.
But the gusto of our new year's resolutions, in spite of our good intentions, tend to fade and fall flat by the time February gets here…if not sooner. As a pastor, I am intrigued by the human dynamics that unfold within us as we seek to improve ourselves through these annual resolutions. While I'm sure that there are one or two of you (maybe?) out there who can point back to your resolutions of 2019 and see tremendous growth and change, most of us cannot. Most of us find ourselves right back where we started, wondering where we can find the power to grow and change.
Power to grow and change, to be transformed, comes from Jesus. Many of you are familiar with Jesus' mustard seed exhortation in Matthew 17, "For truly I say to you, if you have faith like a grain of mustard seed, you will say to this mountain, 'Move from here to there,' and it will move, and nothing will be impossible for you." Taken out of context, this is a maddening verse, especially at this time of year. It might seem that Jesus is telling us to just try harder, just have a little more faith, and the proverbial mountains of our lives will be moved. But the verses preceding this exhortation are essential. This exhortation comes on the heels of a father's plea on behalf of his son, whom Jesus' disciples were unable to heal. Jesus heals the son, leaving the disciples perplexed as to why they were unable to do the same. In brief, it comes down to this: Jesus has the power to transform, and we don't. We cannot experience transformation without the renewing power of Jesus. To try is, well, insanity.
A desire for genuine transformation is at the heart of the new vision statement that we presented at our Town Hall meeting last October:
"Central Presbyterian Church seeks the transformation of our lives, our communities, and the world through the renewing work of Jesus Christ, for the glory of God."
By design, this statement is an aspirational reminder of the only source that has the power to transform: the Lord. It paints a picture of what we desire to increasingly experience.
As your pastor, I have a deep desire to see transformation in our lives, our church and the world. I think at some level, we all want those things. Our vision statement is an exhortation to all of us that we can only experience those things through the renewing power of Jesus. It is so tempting to think that we are smart enough to plan transformation on our own. If we just work hard enough, and smart enough, maybe make the right resolutions this year, then we will see transformation occur, right? FALSE! The real challenge in transformation is remembering that Jesus and Jesus alone has the power to transform. Our best plans from our brightest people will fail every time without Jesus as the power source. This is the foundation of our vision statement and the only hope of a fruitful future for our church.
In the coming weeks, I will be writing more to you about this new vision and our future direction as a church. It's an exciting time, and I'm so thankful that each of you are a part of it.
Happy New Year, dear friends. I pray that in 2020 we will continue to see Jesus doing a powerful work of transformation in us, and through us, all to his glory.