Our Blog
Results filtered by "Pastors"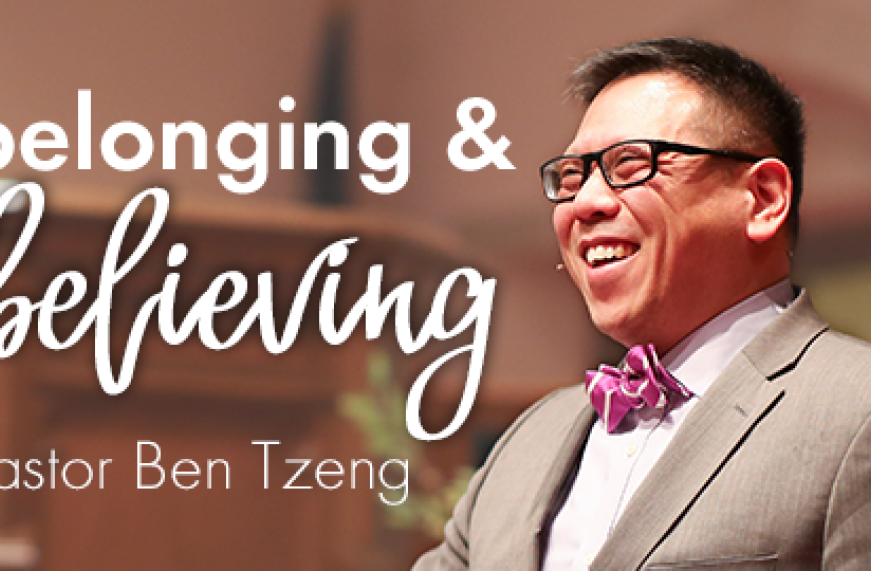 When I was in seminary, a professor challenged us future pastors to view the church as a hospital rather than a museum. Too often, he was seeing churches as a place where people go to look and see all the "good" the church had done in the past. But in a museum, you aren't allowed to touch anything. He wanted to challenge his students and future church leaders to view the church more like a hospital - a place where broken sinners need to come to find healing.

Through my time in ministry, I've appreciated this constant reminder to focus on the lost as Jesus came to seek and save. However, the teaching needs to expand beyond this: the church can't just act as a hospital because once someone is healed from their brokenness, their transformed being in Christ needs to know and understand what comes next. The church needs to embrace its function as a MUSEUM (acknowledged history), HOSPITAL (healing), SCHOOL (teaching, learning, mentoring), and SENDING AGENCY (equipping and sending people).

MUSEUM – I just celebrated the 40th anniversary of Wheaton Chinese Alliance Church where I had the privilege to serve while I was in Chicago. St Louis Chinese Gospel Church, where I served prior to coming to Central, recently celebrated 90 years of God's faithfulness. Now, I come to Central Presbyterian Church, going strong with 174 years of history. In church membership class, the material had this quote, "the more we know about who we were, the better we can understand who we are and where we are going". Although it is important to know our past, it is even more significant to commemorate how God is always present, no matter the circumstance. We honor and cherish God's consistent faithfulness to us and therefore, can hold secure knowing He will continue to be there through all circumstances. As in times of crisis, we also remember the many blessings that God has given us. It is not to say hardships are lessened, ignored or forgotten, but rather how they have built us up and challenged us to seek, to change what is not working. God never changes but how can we make sure we are faithful and also communicate God's constancy in ways the changing world can understand and know.

HOSPITAL – Churches need to be seriously challenged with the ability to love people and help them find healing and new life in Christ's sacrifice. I have been in beautiful churches, but it becomes all too easy to prioritize "prettiness." God reminds us that it is not the building but His people that make the church. And to also remember, as Ravi Zaccharias shares, "Jesus did not come to make bad people good, but dead people alive." The church needs to help the lost and broken realize the spiritual death that is in their lives, through practical needs then spiritual ones.
SCHOOL – When I say school, I know people have different reactions. I hope what comes to mind is a place for intentional teaching, learning, and mentoring. In this, there is an emphasis of practical application and fully internalizing God's Word where it is lived out in our lives. It also has to be a place where there is true mentorship where we walk along with the next generation to help them grow and learn from life experience but also realize how much we, ourselves, can learn from them.

SENDING AGENCY – I remember preaching a series on the Great Commission and by the exit doors it said, "You are now entering into the Mission Field". The church needs to see itself as sending God's people into the world to share the Gospel through word and deed. I recall hearing of churches that would commission all professions to go from the church and be God's light as teachers, lawyers, doctors, and stay at home moms. Can we continue to be a church that sends people well, not just missionaries to many parts of the lost world abroad, but also right here in our community?

One last important thing: there will be different seasons in the church when each of these things are emphasized more than others. However for the church to be healthy, we must never neglect being the HOSPITAL. The church needs to be a place for the broken to find healing in God. When people are hurting, people need to know that the church is a place where they can come and find healing … A sanctuary, where we dispel "prayer gossip", self-righteousness and judgement. A place people wantto come because they know they will be loved and cared for. May God continue to humble us and guide us.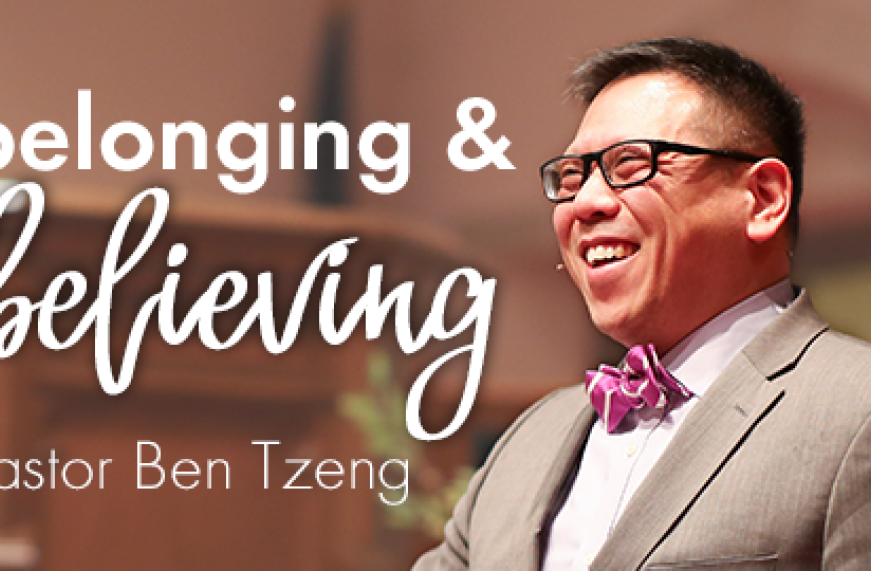 As I continue to integrate into Central, one of the things I have had to prepare is my business card. It's a simple tool, but on I will utilize in connecting with the community. At Central, the design on the front of the card is the same for all staff, but on the back we are given the chance for our personalities to come out and shine. Seeing what some others have written (Kate Spielman – "Kate is Grateful for God's Abundant Mercy and Grace" and Randy Mayfield – "Randy is passionate about bringing the Gospel to the Nations") helped me see how everyone has really tied in who they are and what they are doing into their statement.
This began a journey of praying, reflecting, writing, erasing, and editing what I believe God has done in helping me know who I am. Ben Tzeng, Pastor of Evangelism and Community: "Ben is HUMBLED by God, PROUD of the way He has made me".
Through the journey that God has brought me through, he has completely humbled me in knowing that I am His child and belong to him. As a child of Taiwanese immigrants, who came here for a "better life for their family," I am a second generation Asian American who was struggling with my identity and being proud of who I was. Growing up, I was the chubby Asian kid that was longing to belong. Someone once asked me as an icebreaker question, "what animal would you best describe yourself growing up?" My answer was a chameleon; I would change who I was to fit in and try to belong. However, as much as I wanted to be a chameleon, I was unable to change my shape and unable to change my skin, which led to very low self-esteem and a low view of myself. It was in that period of time in my life that God met me.
Someone shared with me the love of God, his mercy and grace through Jesus Christ. God began a journey with me; a journey of finding my identity in God rather than trying to belong to the world. I found my true belonging as a child of God who loved me so much to send his only Son to lay his life down for me. Through this relationship with him, I am humbled that a holy, loving, infinite Father would pursue me and give the power of Christ's victory over sin and death to give me life and use me as his servant.
It is in this I can be proud of who God has made me. No longer ashamed of my background and looking different than others around me, but seeing that God has fearfully and wonderfully made me, and he created me for a purpose! He created me to love and minister to others especially in the many different contexts that He places me. I know I can do this because I have found my belonging in God and His family. Of course there are difficult times when people are insensitive, unloving, or ignorant. But what I have found over and over again is that my security and contentment is in how God has made me and that I can utilize those times as teaching moments where we can all learn with humility and open hearts. I don't have to be an angry Asian but a humble child of God who shows me how to boast in the LORD.
So when I say proud, I do need to constantly remember and be aware, reminding myself and others that this sense of pride comes after we are humbled by God. Some nations boast of their chariots and horse, but we boast in the name of the LORD our God (Psalm 20:7). If our pride isn't humbled by God or if we don't use it for his purposes, this leads to arrogance, self-reliance, and narcissism creating distance with others. Pride comes before destruction (Proverbs 16:18) but we are able and must boast in what God does in our lives (1 Corinthians 1:31). Let's strive together to help people BELONG to God's family and be proud of the ways God has made them.