SaveSave
SaveSave
SaveSave
SaveSave
Paul and Elizabeth Branch
Guatemala | EPC World Outreach
Paul teaches at the Central American Theological Seminary and serves as General Secretary of the Latin American Association of Evangelical Theological Education (AETAL). In 2016, Paul helped launch the Spanish language version of Live School to help equip indigenous missionaries around the world. Elizabeth ministers to children with learning difficulties and their families through a ministry called Avanza (Spanish for "advance").
---
Malia Bridwell
France | Christian Community of France
Malia works with students and serves in women's ministry in a university neighborhood in Strasbourg, France. Her focus is teaching French to international students by reading the Bible with them. She also teaches two English language classes each week.
---
Luke & Julie Brouwer
Haiti | HOPE Medical/Haitian Orphan Project
Luke and Julie Brouwer are co-directors of HOPE Medical Project with responsibility for the development and implementation of a basic care health clinic and community health education program in a deeply underserved area of Gonaives, Haiti. This work continues the fruitful partnership between Haiti Orphan Project and a local Haitian pastor and his congregation.
---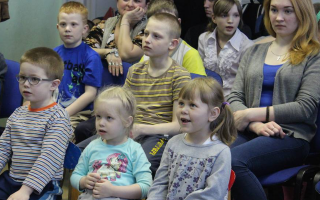 Comfort Foundation
United States/Russia | Comfort Foundation
Comfort Foundation, began by Central Presbyterian Church member and missionary Sherri Brock, ministers to the people of Vologda, Russia by providing a Christian resource center, and meeting the physical, emotional, and spiritual needs of underprivileged children in the region.
---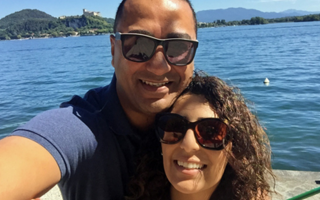 Rami Fellemon
Jerusalem, Israel | Jerusalem Evangelistic Outreach (JEO)
Rami is the director of JEO, a media, teaching, and relief ministry that seeks to follow in the footsteps of Jesus Christ by nourishing and strengthening the people of the Holy Land in body and spirit. JEO brings the gospel message to people of all ages through numerous evangelistic outreach and fellowship events, including: social events and movie nights, children's programs, and providing movies and music for Christian gatherings.
---
Rob & Tunde Futo
Hungary | Presbyterian Mission International
The Futos serve in a marriage ministry hosting conferences in the summer and doing personal counseling throughout the year. Rob translates theological books into Hungarian and teaches biblical theology, evangelism, and counseling at the Pecel Bible School. Tunde directs the choir in their church.
---
Kevin & Mary Ellen Golding
U.S. | The Seed Company
Kevin and Mary Ellen Golding currently serve with The Seed Company, a Wycliffe affiliate organization tasked with accelerating bible translation. They partner with nationals to enable them to translate the bible into their mother tongues. The Goldings focus on language projects and interns in the Philippines, Malaysia, and Indonesia.
---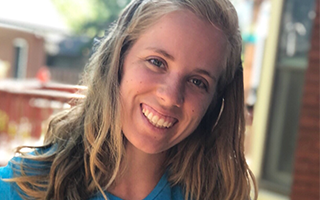 Leah Gruneisen
Honduras | Sparrow Missions
I work with the Sparrow Village in Santiago, Honduras. Their God-breathed vision is to rescue lost children, as babies or young children, bringing them into a loving and caring environment; this gives them the opportunity toteach them how to become the healthy, educated disciples of Jesus Christ they were created to be. Specifically as Tia (Aunt) I provide support and care for families on site. I also help with the coordination and implementation of various ministries and services provided in the local community.
---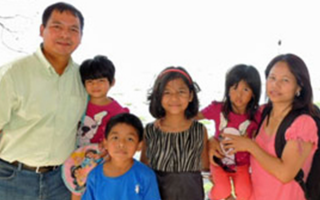 Pau & Chiin Gualnam
Northeast India | Presbyterian Mission International
Pau ministers in Manipur with the Reformed Bible Institute. He helps train pastors, elders and deacons, provides discipleship and teaching, and helps advance the Bible institute giving seminars on evangelism, missions, and church planting along with Central missionaries Khen and Lian Tombing.
---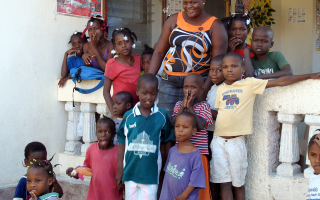 Haiti Feeding Program
Central has been working with the WISH mission in Haiti for more than 25 years. We support the feeding of more than 200 children on the island of LaGonave, Haiti in cooperation with WISH mission. We have also helped to build a school, and provide teaching and training for pastors and church leaders.
---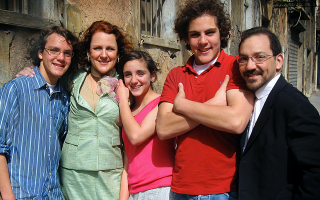 Robby & Joyce Hamd
Middle East | EPC World Outreach
www.epc.orgEPC pastor Robert Hamd is currently pastor of The International Community Church, a daughter congregation of The National Evangelical Church of Beirut. The church's outreach includes the Philemon Project, which seeks to meet the growing needs of the migrant and refugee community in Beirut. Joyce teaches English literature at the Lebanon Evangelical School of Boys and Girls where the majority of her students are Muslim and Druze.
---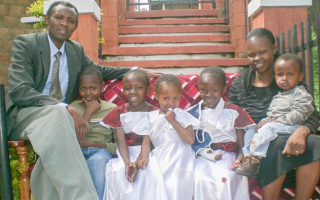 David & Jane Kendagor
Kenya | Bible Faith Mission
David and Jane are serving in Kenya where David teaches and serves as the director of the Faith Bible College and Training Center in Kapenguria. Jane is the director of the elementary school.
---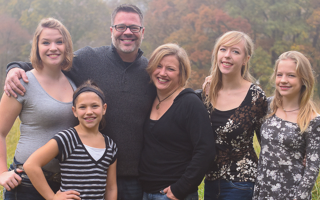 Eric & Rebecca Larsen
Global | Global Youth and Family Ministry
Eric serves as adjunct professor for youth and family ministry for Covenant Seminary and Reformed Theological Seminary. Eric also directs the Global Youth and Family Ministry and Institute. This includes recruiting, training, sending, and sustaining youth ministers around the world. Their goal is to develop youth ministry movements by equipping missionaries, national leaders, and indigenous churches to reach the next generation. Rebecca disciples and mentors girls and women in ministry.
---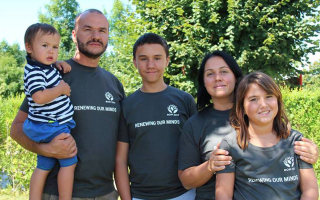 Klodi & Migena Licaj
Albania | Disciples of Jesus Christ
Klodi and Migena were called to Berat in 2009 to lead the Disciples of Jesus Church, which was founded shortly after the fall of communism in the early 1990's. Under Klodi's leadership, the Disciples of Jesus church has grown to involve nearly 100 in attendance on Sunday mornings, including more than 20 who participate in the church's youth group.
---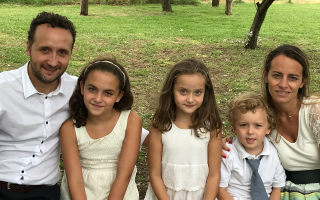 Guille & Debbie MacKenzie
Buenos Aires, Argentina | Presbyterian Mission International
Guille and Debbie returned to Argentina to start a new church plant in a neighborhood called Palermo, in downtown Buenos Aires. Besides serving as pastor of the Spanish congregation at Nuevo Avivamiento church, Guille and other pastors in Argentina are launching a Church Planting Center called Misión BETA. The purpose of Misión BETA is to glorify God and promote the expansion of his kingdom through the multiplication of Christian churches and the transformation of cities.
---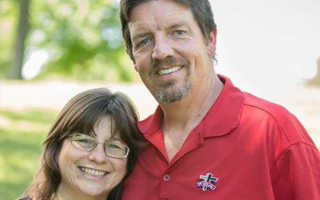 Derrill & Becky Martin
Philippines | The Evangelical Alliance Mission
Derrill and Becky work with TEAM providing a platform for cross-cultural partnerships between western churches and Filipino missionary teams that are taking the gospel to unreached Muslim people groups in Asia, going where the most people have the most need and proclaiming the gospel in both word and action.
---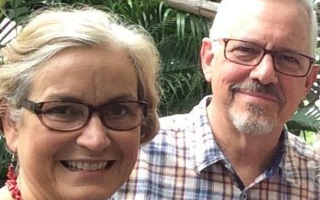 Austin & Beverly McCaskill
Global | EPC World Outreach
As member care associates, Austin and Beverly interact with missionaries in over 30 countries. They offer encouragement and help the missionaries they serve with the many challenges and stresses the missionaries must face in the field. Their goal is to help missionaries remain healthy spiritually, physically, and emotionally.
---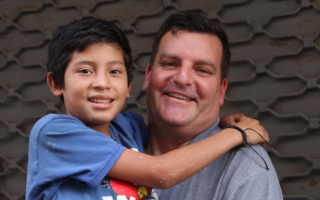 Michael Miller
Honduras | The Micah Project
Michael's work with The Micah Project focuses on showing Christ's love to the boys in the community, many who have been homeless and living on the street. The Micah Project is a ministry in Tegucigalpa, Honduras, dedicated to providing young men in social risk situations with the spiritual, emotional, academic, and physical resources to transform them into servant-leaders in their families, society, professions and faith communities.
---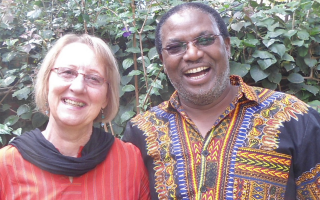 Joseph & Elfi Muutuki
Kenya | Presbyterian Mission International
Joe teaches at Daystar University in the Religious Studies department. Joe and Elfi planted a church in the community where they live in Nairobi, ministering to Kenyan Asians and Africans. The church is affiliated with a ministry to orphaned children in the slum area of Kibera in Nairobi and also ministers to handicapped people.
---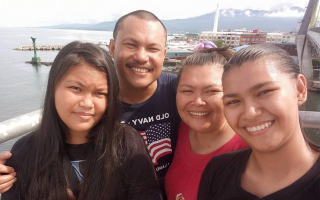 Anderson & Lieke Panambunan
Indonesia | New Tribes Mission
The Panambunans evangelize and minister to the Maniwo, a primitive tribal people who are involved with sorcery, death, and evil spirits.
---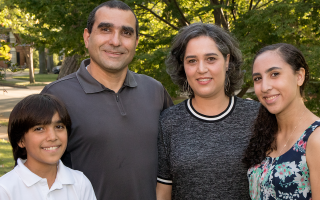 Luciano and Luciene Pires
Brazil | Presbyterian Mission International
The Pireses are church planters and serve with "Colloquium" where they help people understand how Christianity is relevant to modern culture. Over the past 12 years, more than 7,000 people have attended Colloquium events in Brazil, and the newest church plant has had an average attendance of 150 people at the Sunday Worship services. They are now planning on planting a new church in Portugal.
---
Rene & Lani Quimbo
Philippines | Presbyterian Mission International
The Quimbos serve on the island of Mindanao in the Philippines, ministering to students and professionals by providing Bible studies and seminars on Christian living. Rene and Lani also lead the "House of Hope Ministry Center," a ministry to the Bajau tribe, a very poor Muslim group. They offer programs such as educational classes, a daycare center, a clinic, and training to help Bajau men and women to earn a living.
---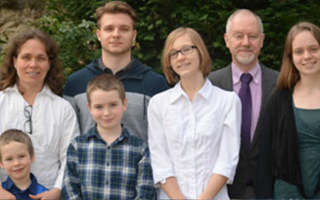 Joel and Jessica Rinn
Italy | Presbyterian Mission International
Joel and Jessica moved to Italy to plant a gospel-centered Presbyterian church near Verona. Their work consists mostly of evangelism. Joel has been working as a church planter there and in the nearby town of Vicenza where has has helped plant Trinity Church Vicenza. Jessica does translating and editing work.
---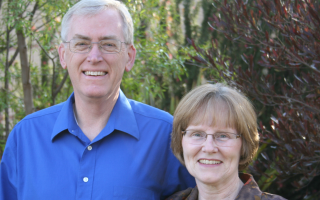 David & Flora Rittenhouse
South Africa | Trans World Radio & TWR Women of Hope
David and Flora have been Central missionaries since 1980. Now residing in North Carolina, David is a senior accountant for TWR Africa region, and is currently developing an all-African finance team in the TWR Africa office. Flora manages project content for TWR Women of Hope, a ministry offering compassion, encouragement, and hope to suffering women worldwide.
---
Elbert & Cherrymae Salonn
Philippines | The Life Resources Foundation
El and Cherrymae began working as staff at The Life Resources Foundation Inc. (LRF) in April of 2011. El is a teacher, giving students a solid biblical and theological foundation. He also works in school administration. Cherrymae works as the Registrar and also does administrative tasks for the school. LRF is a training center established to help mobilize the Church in the Philippines to reach the least-reached peoples with the gospel of Jesus Christ, focusing church planting efforts on the island of Mindanao.
---
Bartek Serkowski
Poland | CRU
Through CRU Poland, Bartek and Gosia share Christ and build disciples among college students in Gdansk, Poland. For the last 3 years they have been organizing Alpha courses to reach college students for Christ. The Serkowskis are also involved in a virtual ministry (www.KazdyStudent.pl). Every day 1,700 people are exposed to the gospel and 60 people indicate a decision for Christ. Praise God!
---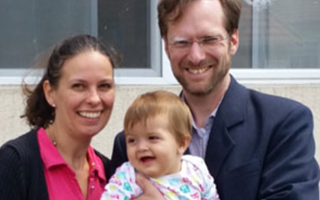 George and Timea Suhai
Hungary | Presbyterian Mission International
In his ministry to the Roma people in Hungary, George is involved in teaching and equipping Hungarian Roma Christian leaders and missions workers through Bible training, mentoring, discipleship and taking them through Sonship. He is the coordinator of a Roma Mission Team of voluntary workers from the local church, the director of the Roma Bible Training program, and he teaches Old Testament at Sonship Academy. Timea supports him in the ministry for the Roma, especially in leading Bible studies for kids and mentoring women.
---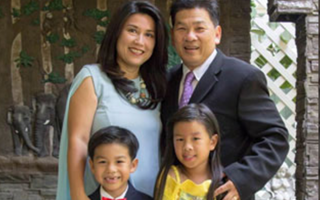 Natee and Bee Tanchanpongs
Thailand | Presbyterian Mission International
Natee is a professor at Bangkok Bible College and Seminary and serves as moderator on the church planting team at Kritsajaak Samakitaam Meuang Maai (New City Fellowship Church). For the past year, the family has been working to plant a new church in the center of the city of Bangkok (Grace City Bangkok) and have now started 3 monthly worship services. Through preaching and discipleship, Natee and Bee equip national leaders to spread the gospel among the Thai people.
---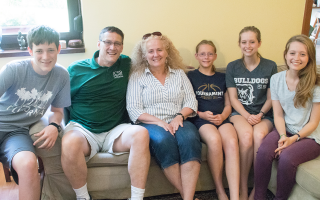 Ron & Bonny Thiesen
Hungary | Youth With A Mission
Ron and Bonny are serving as teachers at the International Christian School of Budapest (ICSB). Ron teaches science and bible and Bonny teaches a world views class to seniors. ICSB is an outreach to Hungarian and international students who aren't necessarily believers, as well as providing a service to help keep missionary families in the field.
---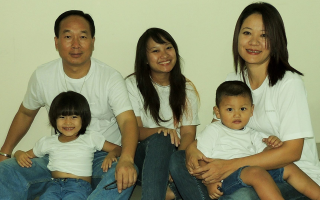 Khen and Rith Tombing
India | Presbyterian Mission International
Khen and Rith both serve in the Presbyterian Church in India, where Khen is the Chief Coordinator of the church, and Rith serves as Secretary of Women in the church. Khen is also the director of Covenant Children's Home, and they are both active in church planting and establishing Christian primary schools for the poor in rural villages.
---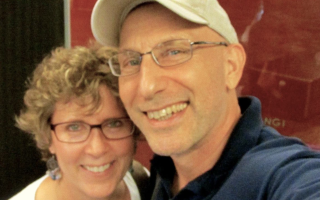 David & Deb Walker
Singapore | OC-One Challenge
Dave and Deb serve with the Evangelical Presbyterian Church in Singapore, where they teach, train leaders of 12 denominations, and work with others in church planting through the One Challenge Global Alliance (OCGA). The OCGA is a multi-national, multi-cultural, gospel-driven vision embraced by its 11 independent mobilization centers.
---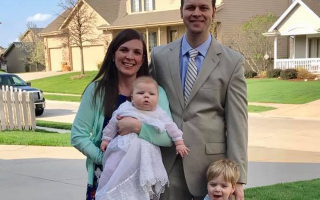 Johnny & Ellen (McCaskill) Walker
Tanzania | Wycliffe Bible Institute
|
Johnny and Ellen Walker work with Wycliffe Bible Translators in Musoma, Tanzania, working to translate the New Testament in eight of the minority languages that are spoken in the region. Johnny is a linguist and dictionary specialist. Ellen is the literacy department coordinator, leading a small team which develops reading materials, trains teachers, and encourages local communities to read and be involved in language development.
---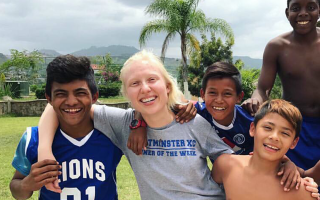 Lucy Wynn
Honduras | The Micah Project
Lucy moved to Honduras and joined the Micah Project in 2016. The Micah Project is dedicated to providing young men in social risk situations with the spiritual, emotional, academic and physical resources to transform them into servant-leaders. In addition to her role as a caregiver and English teacher, Lucy also serves as Communications Director.
---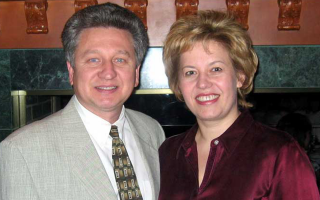 Igor & Lena Yaremchuk
Ukraine | E3 Partners Ministry
Igor and Lena "train workers for the harvest" through Irpin Biblical Seminary. Igor is the president of the seminary and teaches Apologetics, Homiletics, Pastoral Ministry, and Logic. Lena teaches the organization of women's ministry in the church, the organization and methodology of Christian camps, and the basics of medicine. They also hold evangelistic outreach events all over the former Soviet Union and around the world.
---
Sensitive/Confidential Missionaries
Steve & Anne –Asia
Stephen & Belinda – Serving with Muslim ministries worldwide
Cliff and Glenna – Asia
Hatem & Lisa - Middle East
Tony - Philippines
Marissa
Jamal & Merna - Middle East
SaveSave
SaveSave
SaveSave
SaveSave
SaveSave