SaveSave
SaveSave
SaveSave
SaveSave
Paul and Elizabeth Branch
Guatemala | EPC World Outreach
Paul teaches at the Central American Theological Seminary and serves as General Secretary of the Latin American Association of Evangelical Theological Education (AETAL). In 2016, Paul helped launch the Spanish language version of Live School to help equip indigenous missionaries around the world. Elizabeth ministers to children with learning difficulties and their families through a ministry called Avanza (Spanish for "advance").
---
Malia Bridwell
France | Christian Community of France
Malia works with students and serves in women's ministry in a university neighborhood in Strasbourg, France. Her focus is teaching French to international students by reading the Bible with them. She also teaches two English language classes each week.
---
Luke & Julie Brouwer
Haiti | HOPE Medical/Haitian Orphan Project

Luke and Julie work with The Hope Community Project to support the family unit, helping develop sustainable income projects for impoverished families in Gonaives, Haiti. These projects provide funds for education, healthy food, and for regular healthcare. With income producing avenues such as raising poultry, agricultural projects, and food service, vulnerable families are better able to stay together, and also allow extended families and communities to care for the orphans among them.
---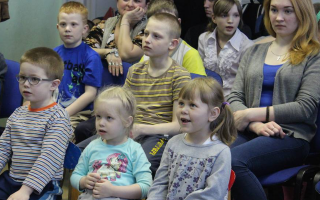 Comfort Foundation
Alla Kosterina
Russia/USA
Comfort Foundation ministers to the people of Vologda and Cherepovets, Russia by providing a Christian resource center and meeting the physical, emotional and spiritual needs of underprivileged children in the region. The Foundation creates a network of prayer and financial supporters from churches, organizations, and individuals in the U. S. and Europe who will partner in long-term ministry to meet the needs of the children in Vologda, Cherepovets and the surrounding region.
---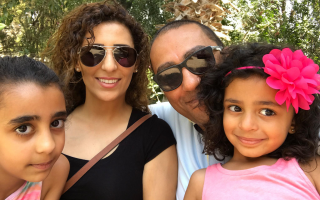 Rami Fellemon
Jerusalem, Israel | Jerusalem Evangelistic Outreach (JEO)

www.newhorizonsfoundation.com
Rami is the director of JEO, a media, teaching, and relief ministry that seeks to follow in the footsteps of Christ by nourishing and strengthening the people of the Holy Land in body and spirit. JEO brings the gospel message to people of all ages through numerous evangelistic outreach and fellowship events, including social events and movie nights, children's programs, and providing movies and music for Christian gatherings.
---
Rob & T
ü

nde Futo

Hungary | Presbyterian Mission International

The Futos serve in ministry hosting conferences in the summer and doing personal counseling throughout the year as Rob pastors the growing Sarokko (Cornerstone) church in Budapest. Tünde has been very involved in serving with music and leads discipleship and small groups.
---
Chris & Debbie Gibson
Hungary | EPC World Outreach


Chris and Debbie have served in Budapest, Hungary since 2004 under World Outreach/EPC and Ministry Essentials International providing counseling, pastoral care, and professional mental health services (Member Care) for missionaries and their families. They founded the Budapest Garden House and presently direct the department of Member Care for the EPC - "World Outreach." Chris is an ordained EPC minister and a Licensed Professional Counselor with training in Individual, Marriage and Family Counseling as well as Critical Incident Debriefing and Crisis Intervention. Debbie's ministry includes intercessory prayer, women's ministries and hospitality. Their mission is to keep missionaries healthy, effective and on the field.
---
Kevin & Mary Ellen Golding
Philippines, Malaysia, Indonesia | The Seed Company
Kevin and Mary Ellen Golding currently serve with The Seed Company, a Wycliffe affiliate organization tasked with accelerating Bible translation. They partner with nationals to enable them to translate the Bible into their mother tongues. The Goldings focus on language projects and interns in the Philippines, Malaysia, and Indonesia.
---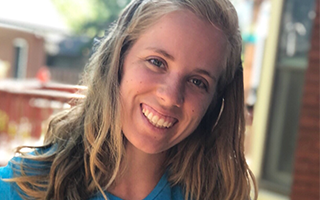 Leah Gruneisen
Honduras | Sparrow Missions
Leah serves the people of Santiago, Honduras through Sparrow Village. She provides on-site support and care for families, and helps with the coordination and implementation of various ministries and services provided in the local community. Sparrow's vision is to rescue lost children, bring them into a loving, caring environment, and teach them how to become healthy, educated disciples of Jesus Christ.
---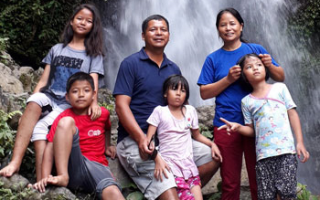 Pau & Chiin Gualnam
Northeast India | Presbyterian Mission International
Pau ministers in Manipur with the Reformed Bible Institute. He helps in vision and planning by training pastors, elders and deacons, upgrading the Bible Institute, and giving seminars on evangelism, missions, and church planting along with Central missionaries Khen and Rith Tombing.
---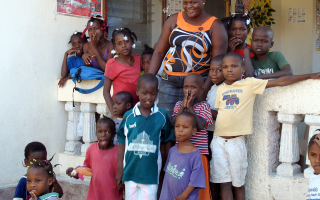 Haiti Feeding Program
West Indies Self Help


www.haitiwish.com/projects/feeding-program/
The Haiti Feeding Program provides the rice, beans, and cooking oil to feed children of the saline (salt flats by the sea) who are the poorest of the poor. Food is also provided for the inhabitants of the Poor House. These are elderly or handicapped individuals who do not have family to provide for them. In cooperation with WISH, Central has also helped build a school, and provided teaching and training for pastors and church leaders.
---
Aaron Halbert
Honduras | Mission to the World

The Halberts are in Tegucigalpa, Honduras. Born in Honduras and a graduate ofReformed Theological Seminary in Jackson, MS, Aaron has an understanding of the need for churches that teach the transforming power of the gospel in that country. They are excited to be part of what the Lord has in store for the people of Tegucigalpa.
---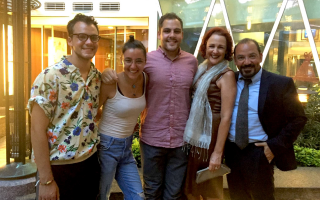 Robby & Joyce Hamd
Lebanon | EPC World Outreach
Robby & Joyce reach the community through Christian-led early childhood development for at-risk poor Lebanese, Syrian refugee, and migrant children. GROW centers focus on children 1 - 4 years old. They also work with parents to grow the skills they will need to create lasting, healthy, and productive relationships with their children.
Partnering with GROW centers, AWI (Arab World Initiatives), empowers Arab women and men called by God to reach the Arab World with the Good News of Jesus, through evangelism, discipleship, and church planting.
---
Hand of Hope
Iraq & Jordan
"Hand of Hope" ministries shares the love of Christ with Muslims and many others in the region by sharing the gospel, handing out Bibles, encouraging the Christian leaders and community, helping give aid to the refugees, helping support a training center in Northern Iraq/Kurdistan; helping and encouraging the Kurdish military, rebuilding homes near Mosul after ISIS has been driven out of Iraq, and working with government leaders to help make positive change in this area of the world.
---
Jack Harding
England | Christian Heritage - PMI

Jack Harding will be returning to England to join the work of Christian Heritage in Cambridge after completing his Master of Divinity at Covenant Theological Seminary. Because of their history and ethos, Christian Heritage is often referred to as a "L'Abri in the city." Christian Heritage is a community commending the gospel of Christ with all of its implications. Through vibrant community, practical hospitality, and thoughtful discourse, they work to engage the university population and the wider public as they defend the gospel.
---
Martin & Ulrika Helgeson
Sweden | Presbyterian Mission International

www.pmiweb.org/mh.php
Martin serves as a pastor of an inner-city church and with an apologetics and outreach ministry called Apologia. His passion and call is to help Christians face and think through questions, doubts and objections to the faith, both in small and relational settings as well as by teaching, writing or podcasting. Ulrika will be working part time as a radiology technician and staying home with the children part time.
---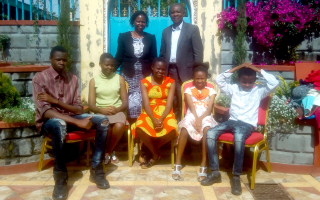 David & Jane Kendagor
Kenya | Bible Faith Ministries (Bible Faith Church)
God called David and Jane to serve in Chepkechir church. David is a full-time pastor and Jane is working with the women. With the ministry's assistance, the community started a new school, run as a public school sponsored in part by the government with teachers provided by them. The future in Chepkechir includes a 3 step plan to be accomplished as the Lord provides; a pastor's house, church building, and a guest house.
---
International Students, Inc.
Solomon & Ruby Kendagor

www.solomonandruby.com
International Students, Inc. shares the love of Christ with international college students. Since 1953, ISI has been training Americans to meet international students' needs. These Americans befriend international students and help them adjust to American culture.
---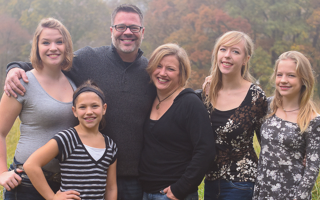 Eric & Rebecca Larsen
Global | Global Youth and Family Ministry/Mission to the World
Eric serves as adjunct professor for youth and family ministry for Covenant Seminary and Reformed Theological Seminary. Eric also directs the Global Youth and Family Ministry and Institute. This includes recruiting, training, sending, and sustaining youth ministers around the world. Their goal is to develop youth ministry movements by equipping missionaries, national leaders, and indigenous churches to reach the next generation. Rebecca disciples and mentors girls and women in ministry.
---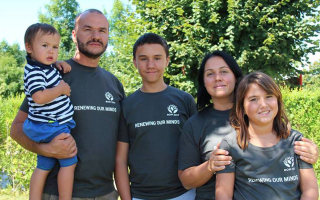 Klodi & Migena Licaj
Albania | Disciples of Jesus Christ
Klodi and Migena were called to Berat to share in the opportunity to learn and serve in a part of the world where atheism was enforced under communism and sharing the hope of Jesus was outlawed. They lead the Disciples of Jesus Church, founded shortly after the fall of communism in the early 1990's. Under Klodi's leadership the church has grown to a Sunday attendance of nearly 100, including more than 20 who participate in the church's youth group.
---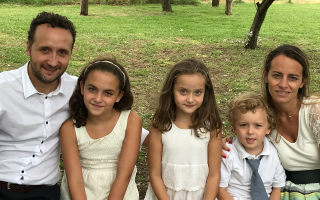 Guille & Debbie MacKenzie
Buenos Aires, Argentina | Presbyterian Mission International
Guille and Debbie returned to Argentina to start a new church plant in a neighborhood called Palermo, in downtown Buenos Aires. Besides serving as pastor of the Spanish congregation at Nuevo Avivamiento church, Guille and other pastors in Argentina are launching a Church Planting Center called Misión BETA. The purpose of Misión BETA is to glorify God and promote the expansion of his kingdom through the multiplication of Christian churches and the transformation of cities.
---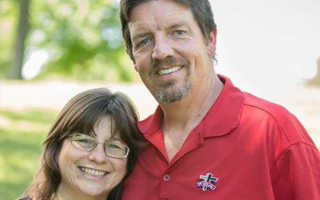 Derrill & Becky Martin
Philippines | The Evangelical Alliance Mission (TEAM)
Derrill and Becky work with TEAM providing a platform for cross-cultural partnerships between western churches and Filipino missionary teams that are taking the gospel to unreached Muslim people groups in Asia, going where the most people have the most need and proclaiming the gospel in both word and action.
---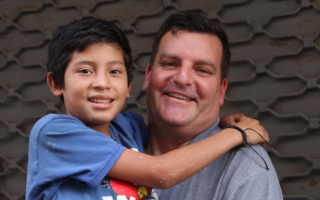 Michael Miller
Honduras | The Micah Project
Michael's work with The Micah Project focuses on showing Christ's love to the boys in the community, many who have been homeless and living on the street. The Micah Project is a ministry in Tegucigalpa, Honduras, dedicated to providing young men in social risk situations with the spiritual, emotional, academic, and physical resources to transform them into servant-leaders in their families, society, professions and faith communities.
---
Mark Mills
Haiti | Pastoral Leadership Institute

The Pastoral Leadership Institute, in partnership with West Indies Self Help, facilitates Biblical teaching and training to Haitian pastors. Founded in concept at Central Presbyterian Church in 2003, Pastoral Leadership Institute's mission is to provide leadership and orthodox Christian training to pastors on the island of La Gonave, Haiti. Local pastors would not ordinarily have access to the level of training and teaching provided by these seminary trained teaching pastors. The teachers, including M.Div. and PH.D. trained pastors, travel at their own expense to provide sound doctrinal teaching and Christian brotherly love to the students in Haiti.
---
Andy & Irida Morriseau
Macedonia | Converge

Andy and Irida Morisseau, and their children Wesley and Liam, are serving in Struga, Macedonia. Irida grew up in Albania and is of the first generation of Albanian Christians. They plant self-replicating churches among the 500,000 mostly Muslim ethnic Albanian minority. Their ministry includes children's ministry and summer camps. The family also serves with Macedonian evangelicals. Ethnic, political, and linguistic barriers have historically prevented these groups from worshipping together. Reaching out to members of their own ethnic group just across the border, they work to promote God-glorifying reconciliation.
---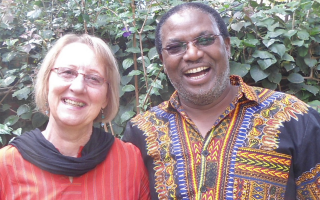 Joseph & Elfi Muutuki
Kenya | Presbyterian Mission International
Joe teaches at Daystar University in the Religious Studies department. Joe and Elfi planted a church in the community where they live in Nairobi, ministering to Kenyan Asians and Africans. The church is affiliated with a ministry to orphaned children in the slum area of Kibera in Nairobi and also ministers to handicapped people.
---
Mauricio Palacio
Canada | YWAM

Mauricio and Diana Palacio have been missionaries and staff members with Youth With A Mission since 1991, working in various churches as well as several Christian ministries, teaching at different campuses and facilities in Mexico and internationally with University of the Nations. The university's primary purpose is to provide excellent education, training, and sound spiritual foundation with practical applications in field assignments around the world. Since 2006, Diana and Mauricio have been working as full time missionaries in Colima, Mexico. They serve their home and local churches with various types of ministries, hosting teams of missionaries and offering training, workshops and seminars related to calling, discipleship and creative ministries, and the use of arts as forms of ministry.
---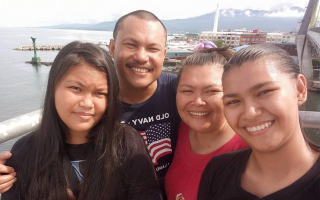 Anderson & Lieke Panambunan
Indonesia | New Tribes Mission
The Panambunans evangelize and minister to the Maniwo, a primitive tribal people who are involved with sorcery, death, and evil spirits.
---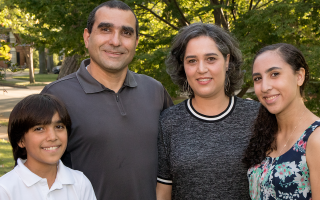 Luciano and Luciene Pires
Brazil | Presbyterian Mission International
The Pireses are church planters and serve with "Colloquium" where they help people understand how Christianity is relevant to modern culture. Over the past 12 years, more than 7,000 people have attended Colloquium events in Brazil, and the newest church plant has had an average attendance of 150 people at the Sunday Worship services. They are now planting a new church in Portugal.
---
Rene & Lani Quimbo
Philippines | Presbyterian Mission International
The Quimbos serve on the island of Mindanao in the Philippines, ministering to students and professionals by providing Bible studies and seminars on Christian living. Rene and Lani also lead the "House of Hope Ministry Center," a ministry to the Bajau tribe, a very poor Muslim group. They offer programs such as educational classes, a daycare center, a clinic, and training to help Bajau men and women to earn a living.
---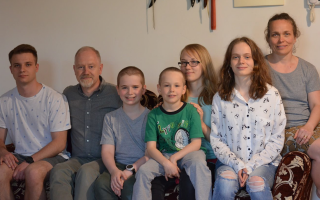 Joel and Jessica Rinn
Italy | Saints Bible Institute
Joel serves as the director of Saints Bible Institute in San Lorenzo, Italy. Overseeing international and Italian students learning to understand the unique spiritual needs of the people of Italy, he teaches, provides spiritual oversight to the staff, and serves as chaplain for the students, organizing activities, leading Bible studies and discussion groups.
As he works to fill the need for theological education for Italian students, he is also involved with a church plant in Pordenone, Assemblea Biblical Cristiana, a mission of Saints Equipped, which is an organization committed to church planting in Northern Italy.
---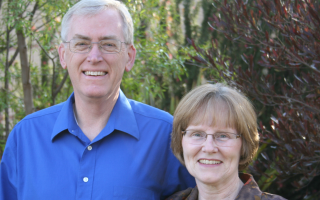 David & Flora Rittenhouse
South Africa | Trans World Radio & TWR Women of Hope
David and Flora have been Central missionaries since 1980. Now residing in North Carolina, David is a senior accountant for TWR Africa region, and is currently developing an all-African finance team in the TWR Africa office. Flora manages project content for TWR Women of Hope, a ministry offering compassion, encouragement, and hope to suffering women worldwide.
---
Elbert & Cherrymae Salonn
Philippines | The Life Resources Foundation
El and Cherrymae began working as staff at The Life Resources Foundation Inc. (LRF) in April of 2011. El is a teacher, giving students a solid biblical and theological foundation. He also works in school administration. Cherrymae works as the Registrar and also does administrative tasks for the school. LRF is a training center established to help mobilize the Church in the Philippines to reach the least-reached peoples with the gospel of Jesus Christ, focusing church planting efforts on the island of Mindanao.
---
Bartek Serkowski
Poland | CRU
Through CRU Poland, Bartek and Gosia share Christ and build disciples among college students in Gdansk, Poland. For the last 3 years they have been organizing Alpha courses to reach college students for Christ. The Serkowskis are also involved in a virtual ministry (www.KazdyStudent.pl). Every day 1,700 people are exposed to the gospel and 60 people indicate a decision for Christ. Praise God!
---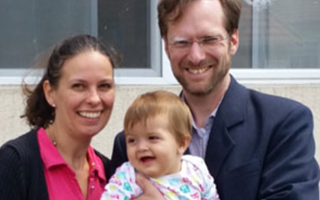 George and Timea Suhai
Hungary | Presbyterian Mission International
In his ministry to the Roma people in Hungary, George is involved in teaching and equipping Hungarian Roma Christian leaders and missions workers through Bible training, mentoring, discipleship and taking them through Sonship. He is the coordinator of a Roma Mission Team of voluntary workers from the local church, the director of the Roma Bible Training program, and he teaches Old Testament at Sonship Academy. Timea supports him in the ministry for the Roma, especially in leading Bible studies for kids and mentoring women.
---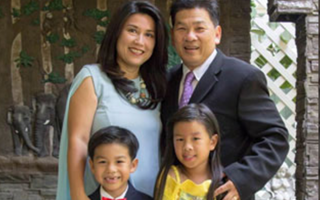 Natee and Bee Tanchanpongs
Thailand | Presbyterian Mission International
Natee is a professor at Bangkok Bible College and Seminary and serves as moderator on the church planting team at Kritsajaak Samakitaam Meuang Maai (New City Fellowship Church). The family has been working to plant a new church in the center of the city of Bangkok (Grace City Bangkok) and have started three monthly worship services. Through preaching and discipleship, Natee and Bee equip national leaders to spread the gospel among the Thai people.
---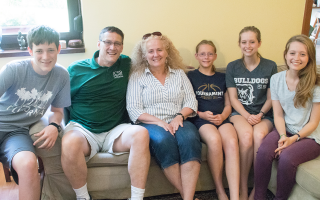 Ron & Bonny Thiesen
Hungary | Youth With A Mission
Ron and Bonny are serving as teachers at the International Christian School of Budapest (ICSB). Ron teaches science and bible and Bonny teaches a world views class to seniors. ICSB is an outreach to Hungarian and international students who aren't necessarily believers, as well as providing a service to help keep missionary families in the field.
---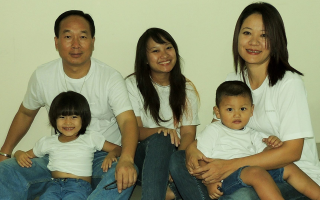 Khen and Rith Tombing
India | Presbyterian Mission International
Khen and Rith both serve in the Presbyterian Church in India, where Khen is the Chief Coordinator of the church, and Rith serves as Secretary of Women in the church. Khen is also the director of Covenant Children's Home, and they are both active in church planting and establishing Christian primary schools for the poor in rural villages.
---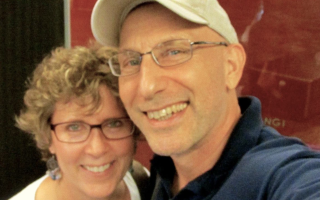 David & Deb Walker
Singapore | OC-One Challenge
Dave and Deb serve with the Evangelical Presbyterian Church in Singapore, where they teach, train leaders of 12 denominations, and work with others in church planting through the One Challenge Global Alliance (OCGA). The OCGA is a multi-national, multi-cultural, gospel-driven vision embraced by its 11 independent mobilization centers.
---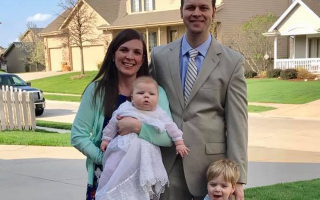 Johnny & Ellen (McCaskill) Walker
Tanzania | Wycliffe Bible Institute
|
Johnny and Ellen Walker work with Wycliffe Bible Translators in Musoma, Tanzania, working to translate the New Testament in eight of the minority languages that are spoken in the region. Johnny is a linguist and dictionary specialist. Ellen is the literacy department coordinator, leading a small team which develops reading materials, trains teachers, and encourages local communities to read and be involved in language development.
---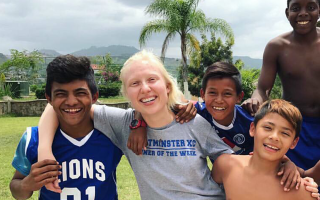 Lucy Wynn
Honduras | The Micah Project
Lucy moved to Honduras and joined the Micah Project in 2016. The Micah Project is dedicated to providing young men in social risk situations with the spiritual, emotional, academic and physical resources to transform them into servant-leaders. In addition to her role as a caregiver and English teacher, Lucy is now focusing much of her time serving as Communications Director, producing the project's external communication.
---
Mary Wynn
Dominican Republic | International Justice Mission

www.ijm.org
Mary serves as the Communications Intern for International Justice Mission's field office in the Dominican Republic. International Justice Mission, (IJM), is a global organization working to eliminate the slave trade by rescuing individuals trapped in slavery or trafficking. They work with law enforcement to capture and prosecute perpetrators and help justice systems enforce legislation against slavery and trafficking.
---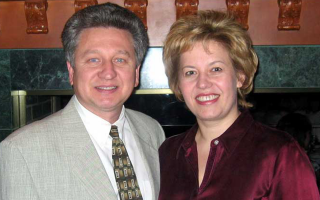 Igor & Lena Yaremchuk
Ukraine | E3 Partners Ministry
Igor and Lena "train workers for the harvest" through Irpin Biblical Seminary. Igor is the president of the seminary and teaches Apologetics, Homiletics, Pastoral Ministry, and Logic. Lena teaches the organization of women's ministry in the church, the organization and methodology of Christian camps, and the basics of medicine. They also hold evangelistic outreach events all over the former Soviet Union and around the world.
---
Sensitive/Confidential Missionaries
Steve & Anne –Asia
Stephen & Belinda – Serving with Muslim ministries worldwide
Cliff and Glenna – Asia
Hatem & Lisa - Middle East
Tony - Philippines
Marissa
Jamal & Merna - Middle East
SaveSave
SaveSave
SaveSave
SaveSave
SaveSave