Adult MinistryWomen's Ministry
"..a people belonging to God." 1 Peter 2:9
Winter Solstice: Belonging
Have you been longing for a chance to catch your breath, to rest and be refreshed? You're not alone. The last two years have tested all of us—they've exhausted, sobered, and challenged us. What if you could hit pause for just a little while, catch up with yourself, and connect with other women? At the Women's Retreat this winter, you can! By refocusing on the God who promises rest for the weary, we'll be reminded that we belong to a steady, loving Father who pours into us, so that we can pour into others.
Experience meaningful teaching from Sue Harris on how belonging to God frees and restores us. Sue is an accomplished speaker and Bible teacher, has served at Mission to the World, and is currently the Women's Ministry Director at Oak Mountain Presbyterian Church in Birmingham.
Our Theme
"How was your day?"
"Tell me more about that."
"Wow- that's amazing!"
"I am so sorry to hear this!"
"What is happening in your corner of the world?"
As women, as listeners, how many stories do you encounter in a given day? Real life stories, personal & family drama, stories on paper pages or artfully crafted blogs, stories on screens large and small… Stories that inspire, frighten, sober, comfort us. Sometimes - let's face it- often, we can feel overwhelmed by SO many storylines… like a swarming of birds, random, noisy, distracting..
Amidst all such stories, our Lord God whispers to His own in His still, small voice the triumphant, great story of His redemption. A story weighted and purposeful, peace-giving and strong. A story we do not control: a story He writes.
We intend the Central Women's Retreat this February to provide time away for you to HEAR the story your soul needs to hear. Entitled "Winter Solstice: Belonging", this weekend will help us pause from daily & weekly pressures to hear from God's word the powerful implications of belonging to the Almighty God. How does belonging change us? Challenge us? Comfort us? As women growing and serving and learning and hoping, God alone knows what is needed deep in our hearts as we take this time to listen to Him.
Registration
Registration begins November 7, 2021. We have a limited number of rooms, so please register early to reserve your spot! You may include your roommate preference now or add that later. We offer two retreat options:
Full Retreat
Includes lodging at Pere Marquette on Friday night, all activities, and dinner Friday, as well as breakfast and lunch Saturday). Cost: $195
Saturday only
Includes all Saturday activities plus breakfast & lunch. Cost: $80
Registration Deadline
The deadline for registering is February 18 at 12pm.
COVID-Related Information
We will abide by Pere Marquette Lodge's policy, which requires guests to wear masks in all indoor public spaces. If you experience symptoms of any kind, even if mild, please remain home. We will refund last-minute cancellations due to illness.
Our Speaker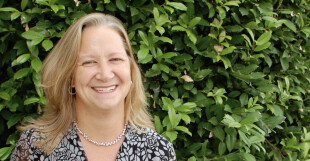 Sue Harris is the Women's Ministry Director at Oak Mountain Presbyterian Church (PCA) in Birmingham where she pursues her passion for spiritual formation, discipleship, and shepherding. Prior to Oak Mountain, Sue served Mission to the World from 2007-2016 in Mobilization, aiding churches by equipping them to extend a passion for missions in their congregations and challenging the next generation in missions. She also filled a unique role at MTW of caring for single missionaries and leading short-term women's teaching teams. Sue spent two summers (2011, 2013) in Ireland working with a church in Kilkenny while mentoring American college students. From 1993-2005, she worked as a college women's basketball coach (at Davidson College, Samford University, University of North Texas, and Texas Woman's University) where she was actively involved in the Fellowship of Christian Athletes and Athletes in Action while leading Bible studies for college athletes. Sue earned her undergraduate degree from East Tennessee State University, where she played basketball, and her MBA from Texas Woman's University. She completed her Master of Arts degree (Biblical Studies) at Reformed Theological Seminary in Atlanta in 2014. Sue is a retreat speaker, Bible study teacher, mentor, and disciple maker.