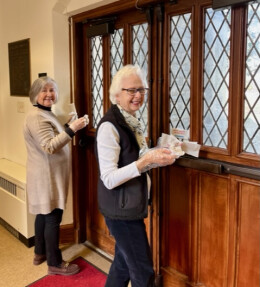 On Good Friday morning, a small band of volunteers from the Women's Friday Bible Study gathered with various cleaning supplies in hand, ready to spruce up the church building. Interior windows and walls were washed, and the upholstered chairs in the fellowship hall were brushed and polished. What a chore! Who does this right before a holiday somewhere other than their own homes?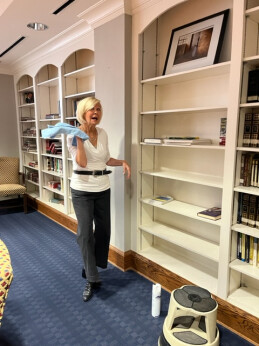 It amazes me how every week, volunteers quietly add to the beauty and grace of our church. Babies are held. Flowers are arranged, weeds are pulled. Teachers teach. Guests are greeted with a warm handshake and smile. Coffee is brewed. Prayers are lifted up.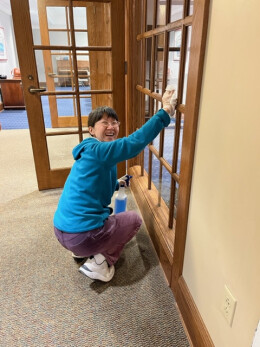 These photos attest that joy sometimes comes in the most unexpected places. When we take the place of a servant together with others, we not only make the world a more beautiful place: we also encourage & spur one another on toward love and good deeds (Hebrews 10:24-25).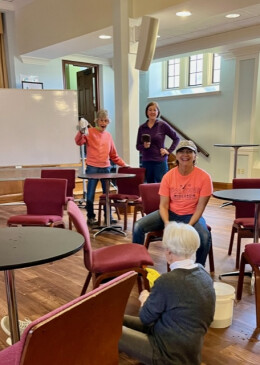 For all who have given their time to quietly serve behind the scenes, thank you. Your generous spirit evidences the transforming work of Christ in our midst. And it inspires me to look for ways to follow in your example.
---
More from Our Blog