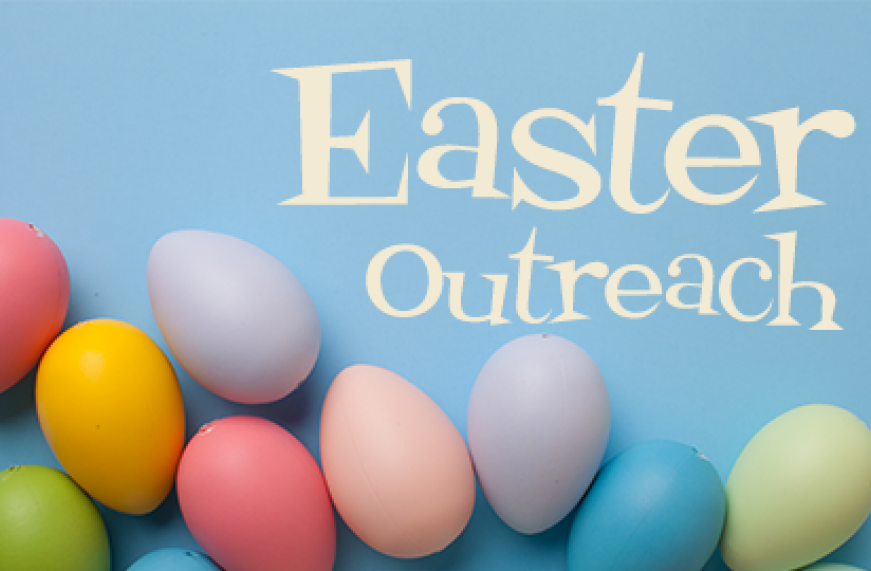 We often hear stories of generosity and compassion around Christmas. Wonderful, encouraging tales of people reaching out and loving others through generous deeds and gifts. Though they surely happen, similar stories at Easter seem far less frequent. The focus of these holidays should certainly not be on the gifts that may be associated with them, but especially for a child, it can be hard to think about tearing into gift wrap at Christmas, or enjoying some chocolate or jelly beans at Easter.
Inspired by his concern to help others, James Karslake, a 10 year-old member of our Central church family, wanted to share the love of Jesus this Easter season. He came up with the idea that a great way to do this would be to make sure kids living in difficult circumstances would receive an Easter basket this year, just like he knew he would. James even had a very specific idea of what needed to be in these Easter baskets...some goodies, a chocolate bunny and a toy, plus some Good News, a Bible verse.
James' enthusiasm was catching, and soon our church body was mobilized! God was so evident in the way our church family came together. Central's missions committee contributed some financial resources, and additional funds were collected from the adult Sunday school communities, Wednesday night classes, some of our small groups, and many others. In only three weeks enough money was raised to purchase supplies...a lot of supplies!
KidCentral was on-board in a big way too. During EquipCentral on April 5, our elementary kids assembled 290 Easter baskets! The Fellowship Hall was turned into a production studio, with baskets, artificial grass, sidewalk chalk, bubbles, and of course not a few chocolate bunnies. The final piece added to each basket was a printout of John 3:16: "God loved the world so much that He gave His only Son. God gave His Son so that whoever believed in Him may not be lost but will have eternal life."
These baskets were delivered to Sunshine Ministries later that week and distributed to the children and families for Easter. Thank you, James, for your love for others and this wonderful idea.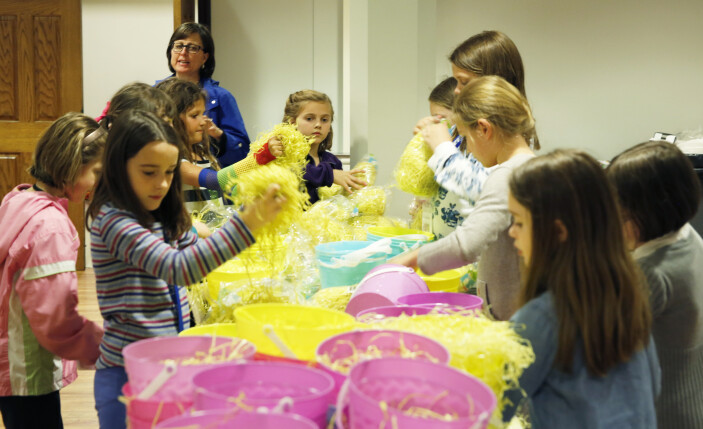 KidCentral hard at work!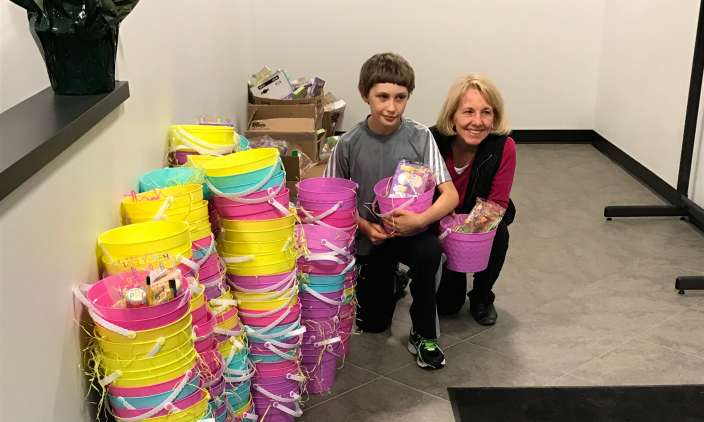 James delivering the baskets to Sunshine Mission!