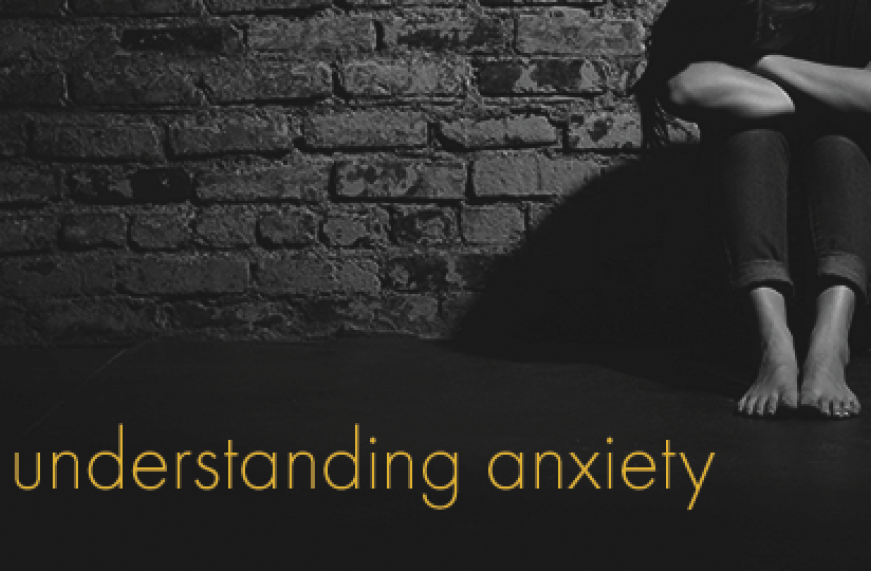 I'll never forget the day I thought our 3 year-old was missing.
We searched, called her name, and even drove around the block. "What if someone took her? What if she's hurt?… " Those thoughts closed my throat and chilled my veins. After what seemed an eternity, I finally found her crouched down in the back of her closet. When I asked why she didn't come when I called, she said, "I was playing hide-and-seek." Our weak laughter was all nerves and we've never hugged her - or each other – so tightly.
I'm sure most parents have a story like this one; an incident we can point to and remember the pounding heart, heightened focus, and muscle tension that we all feel in moments of crisis – even if many years have past. This short-lived, acute anxiety is normal, and even good for us. When we might need to fight, escape, or yell for someone's life, the physiological symptoms are actually helpful, necessary, and by design.
However, we weren't meant to live like that. Our body and mind suffer when we live in a heightened state and anxiety becomes chronic. Chronic anxiety is difficult to diagnose. Often, there isn't one thing we can point to as the source of our stress, or one thing that's clearly wrong. It's a quiet disease that sneaks into our system, takes many forms, and causes a slow-drain of our energy, confidence, and joy.
Sound familiar? Chances are, this describes you or someone in your family. Chronic anxiety is an epidemic. According to the National Institute of Mental Health, more than 25% of all kids between 13 and 18 are affected by anxiety disorders. This alarming trend reveals our growing need to recognize and respond to the chronic anxiety that's taking a toll on our families.
We've invited Margaret Kileen to help us do just that. Margaret is a Licensed Professional Counselor who works with teens and adults to deal with anxiety issues and depression. In her experience, Margaret believes chronic anxiety breeds avoidance and it takes faith and courage to enter into what is difficult and fight it head on. We are so grateful for Margaret's expertise and for her willingness to guide us during a three-part seminar on Jan 11, Feb 8, and March 8 from 6:30 – 8pm in the Student Center. There is no cost, but your donations are appreciated. Parent and grandparents will have the opportunity to hear from Margaret and pose specific questions. We'll learn calming strategies for ourselves and our children, and how to know when to seek professional help.
Mark your calendars today and invite a friend. And please register HERE so we know how many to expect (this eases our anxiety, you know… ).
Let's take this step together toward a healthier, more-joyful New Year.